When:
December 10, 2022 – December 17, 2022
all-day
2022-12-10T00:00:00-05:00
2022-12-18T00:00:00-05:00
---
As of September 5, 2022 masks will be encouraged, but not required, in our building. For more information about how we're keeping our LCT Family safe, click the button below.
---
Family Weekend Performance Dates: December 10-17, 2022
School Day Matinee Dates: December 8-16, 2022
Touring Dates: September 12 - December 6, 2022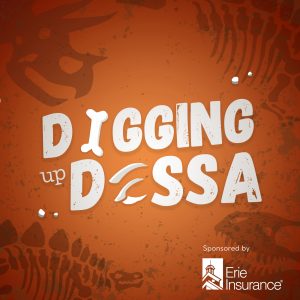 Dessa is a modern-day 12-year-old with no shortage of mysteries to solve and fossils to find. But in the aftermath of her father's death, this smart, funny young scientist struggles to overcome her grief and anger at all the changes in her world. Dessa's unlikely comfort comes from a remarkable new friend, one only she can see and hear – Mary Anning, the 19th-century paleontologist. But why is Mary's portrait not on the museum wall alongside those of her male counterparts? Dessa decides that she's going to fight to earn Mary the respect she deserves. With help from her new classmate and once-rival, Nilo, Dessa unearths secrets of the past and present – for Mary's legacy and her own way forward.

By Laura Schellhardt
Best enjoyed by ages 9 and up
Location: The LCT Main Stage and On Tour
Length of Show: Approximately 1 hour long
Digging Up Dessa Digital Playbill
---
Family Weekend Performance Info
Saturday, December 10 – 2:00pm
Sunday, December 11 – 2:00pm
Saturday, December 17 – 7:00pm* (*the 7:00pm show is Pay What You Will)
Purchase Single Tickets Purchase a Membership
*To reserve Pay What You Will tickets in advance of a show, call our Box Office at 859.254.4546 x245
---
School Day Matinee Info
Tuesday-Friday, December 8-9
Tuesday-Friday, December 13-16
10:00am & 11:45am
Digging Up Dessa is recommended for – 4th-8th grade
Curricular Connections – Paleontology, Women's History, The Scientific Method, Friendship, Responsibility, Dealing with Grief
Schedule a Field Trip Learn More about Matinees
---
In-School Performance Info
Digging Up Dessa is also available to travel to your school or venue as part of LCT's Professional Touring Company. It travels with its partner show for grades PreK-3rd, Puss in Boots, from September 12 - December 6, 2022. Learn more at the link below!

Schedule Your Performance(s) Learn More about Tour
---
Things to Know Before the Show
About LCT's Touring Performances
Digging Up Dessa is an LCT Touring Performance and when it is not performing on LCT's Main Stage, our Professional Touring Company travels around Lexington and beyond with it and its companion show, Puss in Boots to different schools and venues. These productions are created to be easy to travel and set up in many different types of performance spaces. Because touring productions have smaller cast sizes, you'll also often see the same actor transform themself to play multiple different roles in the same show.
This story is a great way to start conversations about... big feelings and sharing them with others. Throughout the story we see Dessa and her mother, Esther, processing the death of father and husband John. Following her fathers death, Dessa begins conversing with Mary Anning, a paleontologist from a book of scientists her father had gifted her. Dessa avoids questions from her mother and therefore doesn't share her feelings about the accident and losing her father. Esther, while more outwardly expressive about her loss, doesn't share the full truth about John with Dessa in an effort to protect her. Throughout the story, both characters, with the help of Mary, choose to share what they've been feeling. This gives both Esther and Dessa the opportunity to release feelings that they have been holding in so they can begin to move on together. This production is a great way to begin discovering what talking about our feelings looks like, and how even painful moments can create space for healing.
For resources to help young people talk about grief : https://childrengrieve.org/resources
We love this story because… it shows how powerful, creative, and capable young people are. In this story Dessa is not only processing the loss of her father, but also determined to uncover the truth about sexism in archeology. Adults often think we need to shelter children or shield them from some of the harder truths of life, and while sometimes this is appropriate, we don't realize how strong and resilient they truly are. Dessa and Nilo both remind us that children can do hard things and we should welcome their questions, realizations, and ideas. We invite you to join us in listening to your young people, you might learn a thing or two! Lighting
More details about lighting for this performance will be available after our technical rehearsals, the week of December 4, 2022. Audiences can expect simple lighting, used to illuminate actors on stage and highlight key moments. Sound
This show includes a character, Nilo, who dreams of creating sounds for video games. He records sounds to imitate other things. These recordings are used to create a soundscape for their presentation. Touring performances use a bluetooth speaker and sound recordings to add effects to the story.
Language
In the story, Dessa and Nilo disagree and have a hard time getting along. Their conversations include some general name calling and comments. Dessa is also a student at a new school and experiences some judgment for her behavior, clothes, and love for science. During the show the characters experience a heat wave, Dessa compares the heat to "hot as hell".
intensity
This show follows Dessa who, a year prior, lost her father in a car accident. On multiple occasions, Dessa recalls the accident to try and figure out what happened and get through her mental block of those memories. These moments are traumatic for Dessa herself and could trigger some students - feel free to have conversations with students if necessary.
action
As mentioned, multiple scenes in Digging Up Dessa talk about a car accident. More details about what this will include visually will be available after our rehearsal period, around the week of September 12, 2022.