Electric Blue: A Tale from the Reef
When:
May 6, 2023 – May 13, 2023
all-day
2023-05-06T00:00:00-04:00
2023-05-14T00:00:00-04:00
Family Weekend Performance Dates: May 6-13, 2023
School Day Matinee Dates: May 3-12, 2023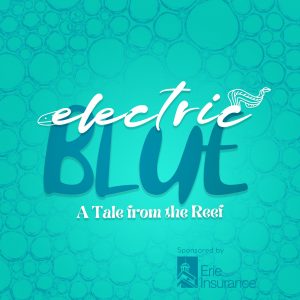 We're learning about the wild and wonderful creatures who live in the ocean, and YOU are invited to be part of the adventure! There are new friends to make and places to explore all along the reef. Join us beneath the waves in this interactive and imaginative show that's perfect for ages 2-5!

Devised by Rhonda Bell, Jeremy Kisling, and the LCT Education Department
Best enjoyed by ages 2-5
Location: The LCT Learning Stage
Length of Show: Approximately 30 minutes long.
---
Family Weekend Performance Info
Saturday, May 6 – 11:00am* & 2:00pm (*the 11:00am show is Sensory Friendly and Pay What You Will)
Sunday, May 7 – 2:00pm
Saturday, May 13 – 11:00am* & 2:00pm (*the 11:00am show is Sensory Friendly and Pay What You Will)
Purchase Single Tickets Purchase a Membership Digital Playbill
*To reserve Pay What You Will tickets in advance of a show, call our Box Office at 859.254.4546 x245
---
School Day Matinee Info
Tuesday-Friday, May 3-5
Tuesday-Friday, May 10-12
10:00am & 11:45am
Electric Blue: A Tale from the Reef is recommended for – PreK and Kindergarten
Curricular Connections – Ocean Wildlife, Imagination, Hands-on Play, Self-Confidence