At Lexington Children's Theatre, we want every student in Kentucky to have an incredible theatre experience. We strive to both entertain and educate while presenting imaginative and compelling theatre for young people. We understand the needs of schools and that having a ticket that is affordable is essential. That is why we keep our ticket prices low while maintaining our professional high quality.
Book Your Field Trip
All School Performances are weekdays at 10:00 AM and 11:45 AM
A Charlie Brown Christmas performs at 10:00AM and 12:00PM
School field trip tickets are $6.75 each and every 10th ticket is FREE!
Performances for 3rd grade + (also appropriate for middle school students)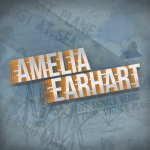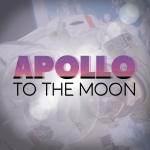 Performances for 5th grade + (also appropriate for middle and high school students)

Call 859.254.4546 ext 245 or 800.928.4545 ext 245 to reserve your seats TODAY!
Field Trip FAQs
Are Parents, teachers, bus driver, etc. FREE?
Tickets are $6.75 each and every 10th ticket is free. For example, book 50 seats and 5 of those are free of charge, so you pay for 45 seats. Every person who plans on attending the production MUST be included in the TOTAL number of seats ordered. We only charge you for nine of every ten tickets you order. How you use your free tickets is up to you. Please note that individual tickets not ordered through the school (parents, for example) will be sold at full price and are not guaranteed to be seated with the school group.
What if additional individuals wish to attend?
Individual tickets to a school day show can be purchased at regular rates, (Please see individual shows for pricing). Tickets must be paid for at the time of ordering. There are no refunds for individual tickets. Forty‐eight hour notice is required to be seated with a group already attending.
What if I need to change my seat total?
Seats may be added to an order, subject to availability. You can make reductions before the cancellation date. Once the cancellation date has passed, you may reduce your order by ten seats or less until one week prior to your show. All changes to an order must be placed by the school, by the person who initially placed the order.
What if I need to cancel my order?
Please observe the following cancellation dates, which also appear on your invoice. Be sure to doublecheck the date at the time of your order. You may cancel before this date. You may not cancel afterwards and are considered responsible for the amount invoiced. Call Erin McGuire-Thompson at 859.254.4546, ext. 222 for questions. Orders placed after the cancellation date are considered final sales and payment or purchase order is due upon receipt of the invoice.
Where do the shows perform?
All shows are performed on LCT's Main Stage or Learning Stage are conveniently located at 418 W. Short Street, Lexington, KY 40507. The Best Christmas Pageant Ever performs right across the street from LCT in The Lexington Opera House at 401 W Short Street. *Note that the maximum group size for school performance in the Learning Stage (The Ghosts of Pineville and Disney's High School Musical Jr.) is 105.*
If school is cancelled, can I get a refund?
Lexington Children's Theatre will try to reschedule your performance if your school day is cancelled, or if we are forced to cancel a performance for any reason. A refund will be issued if rescheduling is not possible.
When is payment due?
Payment is due no later than the day your group attends the performance. If you plan on paying the day of your performance please mail or fax your purchase order in advance of the show date. If you do not wish to send a purchase order, please mail your check in advance.