Shrek The Musical Digital Playbill

Based on the Dreamworks Animation Motion Picture and the book by William Steig
Book and Lyrics by David Lindsay-Abaire
Music by Jeanine Tesori
Originally produced on Broadway by DreamWorks Theatricals and Neal Street Productions
Performance Dates:
Thursday, July 21 – 7:00pm
Friday, July 22 – 7:00pm
Saturday, July 23 – 2:00pm
Sunday, July 24 – 2:00pm

Thursday, July 28 – 7:00pm
Friday, July 29 – 7:00pm
Saturday, July 30 – 2:00pm & 7:00pm*
Sunday, July 31 – 2:00pm
*Pay What You Will
JT BANIAK (Villager, Duloc Guard, Dragon Puppeteer)
JT Baniak is an upcoming freshman at The Ohio State University. He has performed on stage for most of his life with LCT, most recently being The Hobbit. JT also attended the Governors School for the Arts for drama in 2021 and he looks forward to Shrek.
KATIE BOWDEN (Duloc Dancer, Teen Fiona, Tap Dancing Rat, Blind Mouse)
Katie Bowden, a sophomore vocal major at SCAPA Lafayette, was recently in Grease at Lafayette, and previously performed in The Best Christmas Pageant Ever: The Musical and The Ghosts of Pineville at LCT. This is her first LCT Summer Family Musical and she is thrilled to embark on this journey!
SKAUGHT BOWDEN (Papa Bear)
Skaught Bowden is delighted to be working with Lexington Children's Theatre for the first time. A long-time fan of musical theatre and satirical fantasy, he's proud to be sharing the stage with his daughter, Katie.
NICHOLAS C. BREINER (King Harold, Pig #1)
A music teacher and vocal coach, Nick has been performing professionally as an actor since 2017 and has been involved in the theatre scene in Kentucky for over 20 years. He is known for his roles in Driving Miss Daisy (Boolie), Annie (Warbucks), Sweeney Todd (Judge Turpin), and Hairspray (Edna).
Jathan is a 2022 graduate of Carter G. Woodson Academy. He has performed with Leeds in Aladdin Jr. (Genie), Into the Woods Jr. (Wolf). He performed with FDHS in Little Mermaid (Prince Eric), and Seussical (Wickersham). Jathan enjoys spending time with friends and family. He hopes to pursue musical theatre.
CHRISTOPHER BYLUND (Pig #2, Defeated Knight)
Christopher is a sophomore at Lafayette. He is excited to be in his first show at LCT. Previous shows include Matilda (entertainer) and Peter Pan Jr. (John). This summer he plans to catch all the Pokémon, read all the fantasy novels, and reclaim all the things hidden under his bed.
ERIN BYLUND (Villager, Choir, Dish and Spoon, Dragon Puppeteer)
Erin is a trained teacher and musician though she currently stays at home with her five kids. She is ecstatic to be in a show with her four oldest. Previous shows include Please Go to Bed and Who Clogged the Toilet?, which she wrote, directed, and performed.
JOSHUA BYLUND (Pinocchio)
Joshua is a senior at Lafayette in SCAPA Voice and pre-engineering. Previous shows include Grease (Doody) and Matilda (Trunchbull). He also enjoys playing the piano and composing. This summer he plans to sleep in, play switch games with his siblings, and eat cereal for every meal.
MAREN BYLUND (Ogre Fiona)
Maren Bylund is a sophomore in college studying Theatre Education. She is thrilled to be back home to perform with her family. Previous shows include Peter Pan Goes Wrong (Wendy) and Matilda (Librarian). This summer she's excited to work at LCT, complete craft projects, and live off her parents' dime.
Nathan is entering 7th grade at SCAPA (voice). He is excited to be in his first Summer Family Musical. Previous shows include The Hobbit (Gloin), and Moana Jr. (Hei Hei). This summer he hopes to improve at swim team, dominate animal crossing, and become his baby sister's favorite sibling.
ISLA DAWAHARE (Baby Bear, Little Rabbit)
Isla is a homeschooled rising 5th grader. She's performed in productions at Lexington Montessori, FLSA, and participates in the Lexington Theatre Company's Artist Development Program. She loves her three rescue dogs, writing, theatre, and reading. Shrek is her first production with LCT, and she's excited to join this talented cast!
JESSICA DAWAHARE (Choir, Cow)
Jessica is a self-proclaimed theatre geek and proud mom to Isla. She loves her family, dogs, travel, and reading. This is her first production with LCT, and she's thankful for the opportunity to share this experience with her daughter and this wonderful cast.
DANA GOH (Villager, Choir, Lion King Puppeteer, Butterfly Puppet #2)
Dana Goh is a teacher for Pathfinder School of Innovation in Jefferson County. This will be her first production and she is so excited to share it with her daughter, Emma. She enjoys spending time with her family, traveling, and listening to podcasts.
EMMA GOH (Villager, Duloc Dancer)
Emma Goh just completed her senior year of high school at WCHS and plans to attend SCAD in the fall. Her most recent credit was in LCT's Alice in Wonderland. She is so excited to be back in another Summer Family Musical.
ASLYN GOODWIN (White Rabbit, Duloc Dancer, Defeated Knight, Tap Dancing Rat)
Aslyn is a rising freshman at Catawba College, majoring in theatre. She has been a part of eight LCT productions, most recently being The Hobbit. This will mark Aslyn's very first Summer Family Musical and she has had an absolute blast being a part of it. Hope you enjoy the show!
AMY HARRIS (Fairy Godmother)
Amy Harris is a 1st grade teacher at Wellington Elementary School. This is her third Summer Family Musical, sharing the stage with her daughter, Annie. She hopes you enjoy the show!
Annie Harris is a recent graduate of SCAPA Lafayette. Nine years ago, she played Young Fiona in LCT's production of Shrek and ecstatic to be portraying this role! In the fall, Annie will be attending Point Park University in Pittsburgh to receive a Bachelor of Fine Arts in Acting.
SARAH HUMBLE (Queen Lillian, Pig #3, Lion King Puppeteer, Dragon Puppeteer, Bee Puppet)
Sarah is delighted to return to LCT for her 3rd Summer Family Musical. When not onstage, you can find Sarah teaching preschool students at Squires Elementary. She is excited to share the stage with her husband, Nick. They both would like to thank their family for being their biggest fans.
BEN INGRAM (Villager, Duloc Guard, Pied Piper)
Ben is a high school student attending Lafayette High school and is attending SCAPA as a theatre major. Ben loves LCT, and is happy to be participating in Shrek, as his first Summer Family Musical! Ben loves to run, exercise, and loves technology as well as computer science.
JENNA JOHNSON (Duloc Dancer, Bluebird Puppet, Blind Mouse)
Jenna is excited to be performing in her fifth LCT production and second Summer Family Musical! She was most recently seen as Mayzie La Bird in WTYA's Seussical. Jenna is a member of LCT's Company B and Woodford Theatre Young Artists. She thanks her mom for sharing this summer experience with her!
JOY JOHNSON (Lion King Puppeteer, Dragon Puppeteer, Butterfly Puppet #1)
Joy is excited to appear in LCT's SFM alongside her daughter, Jenna. This is her first time being part of a production. She had a fun summer meeting new people and experiencing the world of theatre. Joy would like to thank her daughter for "encouraging" her to try something new!
ELOISE LOGSDON (Young Fiona, Wicked Witch, Blind Mouse)
Eloise Logsdon has been in Shrek at Henry Clay in 2014, then again at Tates Creek in 2016. Now she gets to once again play in the cess-pool that is Shrek's swamp and the stinky brimstone tower - what a joy it has been. A big thanks to everyone.
MATTHEW LOGSDON (Papa Ogre, Duloc Guard (Thelonius))
In 2013, Matthew Logsdon had the fantastic opportunity to play Papa Bear in Shrek with his oldest daughter--well this year, he gets to it all again with his youngest. When not on stage, Matthew teaches English at Henry Clay and works as a college planner on the side.
Alex is thrilled to be a part of his third Summer Family Musical. He has had the privilege of doing many LCT shows in the past as well as shows at SCAPA Lafayette High School. He will attend the University of Louisville in the fall. Enjoy the show!
RACHEL LOSCH (Mama Ogre, Mama Bear)
Rachel Losch is the art teacher at Dixie Magnet Elementary School. She has performed with LCT in Beauty and the Beast (Spoon & Server). She also sings in a regional singing group called Les Jongleurs. Rachel enjoys travel, music, teaching, and creating art!
MATT MORSE (Lord Farquaad)
Matt is a '21 Engineering/Theatre graduate from the University of Kentucky. He is happy to be returning to the SFM family five years after his last LCT production, Beauty and the Beast (Ensemble). Other favorites: The Lesson (Professor), Everybody (Usher), Harvey (Dr. Sanderson). Love to family, friends, and the LCT team!
LIONEL MORTON II (Peter Pan, Walter)
Lionel is an 11th grader and is beyond excited to be back performing at the Lexington Children's Theatre. His most recent production was Grease (Stage Manager) at West Jessamine High School. Lionel's favorite part of performing at LCT is the friendships and memories created.
BRENDAN NAISH (Wolf, Defeated Knight)
Brendan Naish will be a sophomore at The George Washington University this fall. He is working towards a double Major in Political Science and Music with an emphasis in Voice. This is his first Summer Family Musical and he is excited to perform with his sister again.
ELLIE NAISH (Mad Hatter, Defeated Knight)
Ellie is an incoming sophomore at SCAPA Lafayette High School. She has previously been in Grease at Lafayette High School and Mamma Mia at SCAPA Lafayette High School. She is a member of the Christ Church Cathedral Girls choir and Student Y at Lafayette High School.
Ayla is a Junior SCAPA drama major at Lafayette High School. She is a junior class representative for Lafayette's Thespian Troupe. Her most recent shows are Mamma Mia (Sophie), Grease (Jan), and Junie B. Jones Jingle Bells Batman Smells (Lucille). She hopes you enjoy the show!
ROSE SISLER (Ugly Duckling)
Rose will start middle school in the fall of 2022. This is her first musical production with LCT. Rose has been dancing in studio since age four, with several of those years on the competitive dance team. She plays the viola, enjoys art and pottery, and loves her pets.
ADDY VIETH (Humpty Dumpty, Duloc Dancer, Tap Dancing Rat)
Addy is an upcoming sophomore at Lexington Catholic as a drama major in the Exemplar Scholars program. She was most recently Fili in The Hobbit and Junie B. in Junie B in Jingle-bells Batman Smells at LCT. She is thrilled to be a part of her first Summer Family Musical!
JASON WHITAKER (Guard Captain)
Jason Whitaker is the Technology Director at Sayre School. This is his sixth Summer Family Musical with his daughter, Lindsay, and he is forever grateful to LCT for the opportunity to spend the summer with her and this special family. He hopes that you all enjoy the show!
LINDSAY WHITAKER (Sugar Plum Fairy, Duloc Dancer, Tap Dancing Rat)
Lindsay Whitaker just graduated from Sayre School this year and will be attending Georgia Tech in the fall. She loves theatre, biking, reading, and her family. This is her eighth LCT production, and she would like to thank LCT for the opportunity to be back on stage!
Ron Wilbur currently yields his gifts as an educator, performer, and arts facilitator for many organizations in Central Kentucky. Ronald has led many sessions and workshops covering the pedagogy of the singer's body, stage presence, and acting and performing techniques. Ron is excited to be performing with LCT!
NICHOLAS WILSON (Young Shrek, Farquaad's Daddy)
Nicholas is a rising 7th grader at Leestown Middle. He has performed in several school productions; however, this is his first LCT performance. Nicholas enjoys cooking, playing cards and being a member of Kappa Klub. He plans to become a full-time actor and one day open his own restaurant.
DERYA AGAOGLU (Summer Teaching Artist)
Born in Ankara, Turkey, Derya received her Bachelor of Arts degree in Guidance and Psychological Counseling and Master of Science degree in Fine Arts Education. She has recently completed her M.F.A in Theatre For Youth at University of North Carolina at Greensboro. She is passionate about story drama with youth.
CERISE ARCHER (Assistant Stage Manager)
Cerise Archer is a sophomore in the Pre-Engineering program, and a SCAPA Drama major at Lafayette High School. This is Cerise's second mainstage production with LCT, and her first technical role. Cerise's recent credits include Grease (Ensemble), The Hobbit (Kili), Mamma Mia! (Ensemble), and Little Women (Beth). She hopes you enjoy the show!
RHONDA BELL (Education Director)
Rhonda is excited to continue her journey at LCT as Education Director. She holds an MA in Theatre from the University of Hawai'i at Mānoa and a BA from Berea College. Rhonda enjoys driving her car, watching cartoons, and having lively debates with her students.
OCTAVIA BIGGS (Director of Shooting Stars Youtheatre)
Tavia has worked hard over the last 19 years to bring children's theatre to Eastern Kentucky. She believes strongly that all children have the ability to be creative and through that creativity will discover the gifts they possess. She would like to thank LCT and the W. Paul and Lucille C. Little Foundation!
HEATHER N. BRANHAM (Resident Director/Company Manager)
Heather is overjoyed to be back at LCT after an artistic odyssey spanning from "The Little Apple" of Manhattan, KS to "The Second City" of Chicago. She earned a Master of Arts from University of Kentucky and serves on the KPW board. Heather dedicates this season to Eddy and Huckleberry.
MAREN BYLUND (Summer Teaching Artist)
Maren just finished her first year at Brigham Young University as a pre-Theatre Education major. She grew up in Lexington participating in LCT camps, watching their shows, and eventually performing in shows, including High School Musical Jr. and The Little Mermaid. She is super excited to be back this summer!
ASHLEE COLLINS (Development Director)
Ashlee began her journey with the theatre in 2014 as an arts administration intern. You may have also seen her on the main stage in several productions including The Giver, Old Dry Frye, The Lion, The Witch, and The Wardrobe, and Duck for President.
Ashlee has worked with theatres all over the country, including Chicago Children's Theatre, Camp Merrie Woode in North Carolina, and most notably, with Broadway in Chicago as a marketing assistant during the first National Tour of Disney's Aladdin!
Ashlee welcomes heartfelt conversations about the impact theatre can make and how members of our community can work together to make a better world for our young people.
ELA CONGLETON (Assistant Stage Manager)
Ela is a rising junior at Lafayette High School. This is her first show with LCT, but she has done shows with Lafayette including Still Life with Iris (Assistant Stage Manager) and Grease (Ensemble). She is very excited to be a part of Shrek!
LUCY DAVIS (Box Office Assistant)
Lucy completed her degree in arts administration at the University of Kentucky in May 2022. In her final semester, she worked with Lexington Children's Theatre to facilitate Celebrity Curtin Call as an intern and is ecstatic to rejoin the organization this summer.
DEJAH GARNER (Marketing and Patron Services Coordinator)
Dejah's journey with LCT started in the education department in 2015, and has continued through various roles over the years. She is immensely grateful to have the opportunity to serve the incredible young people in this community. Dejah's ultimate goal as an artist is to inspire young people to be the best artists and humans they can be; and she is thankful for the connections she has made with LCTFamily members, that have pushed her in the same way!
CASSADY GORRELL (Associate Choreographer)
Cassady Gorrell is the Intro to Theatre and Theatre 2 teacher at Lafayette High School and has had so much fun being a part of this creative team! She has previously worked with LCT as a Resident Teaching Artist, education intern, and choreographer.
KEALY GRIFFIN (Box Office Assistant)
Kealy is excited to start her journey working with LCT as the box office assistant. She has always possessed a deep love for the performing arts. She enjoys every aspect of theatre and has participated in many shows as a cast member, scenic designer, choreographer, and sound assistant. Over the years, this passion has grown and her desire for more has led her to pursue her master's degree in Performing Arts Leadership and Management at Shenandoah University with the hopes of opening her own dance company. She is thrilled to get started down this path with Lexington Children's Theatre!
SCOTTIE GUSSLER (Summer Teaching Artist)
Scottie Gussler is a Lexington native and current student at Transylvania University, where they study theater and creative writing. In the winter, they premiered their original work Darkened Doorsteps, which they directed as well. Scottie is excited to work with LCT for the first time!
Emily graduated from the University of Kentucky with a BA in Theatre in 2020. She is passionate about costuming and the fiber arts! She is very excited to work on Shrek the Musical, having worked on it in high school, college, and now as a graduate! Third time's the charm!
KATHRYN HENRIQUES (Director of Marketing and Analytics)
Kathryn started with LCT in 2015 as an Arts Administration Intern, became a full-time staff member in 2016, and since then has held a few different positions, most recently Director of Marketing and Analytics. Thanks to the LCT Family for all your love and support over the years!
LAURA HOWARD (Musical Director)
Laura Howard has taught music in FCPS for 20 years. Currently, she is a choir director and vocal instructor at Lafayette High School (SCAPA). She has served as vocal director for several shows at Lafayette and SCAPA over the years but this is her first time working at LCT and it has been a blast! Laura and her husband Jeremy (also a music teacher in town) have one son, Michael and two dogs, Misha and Wolfie.
SCARLETT KELLUM (Costume Shop Manager/Costume Designer)
Scarlett has been designing and building costumes for 15 years. She studied theatre arts at San Jose State and the University of Cambridge, England and has a BFA in Fashion Design for the Art Institute of California San Francisco.  Before joining the LCT team in 2019, Scarlett started her career in theater in Northern California where she was the costume shop manager/costume designer at Theatre Rhinoceros, Second Wind Theater, Custom Made Theater, and others.  She is also a HUGtavist with Free Mom Hugs KY.
HELEN KILLIUS (Marketing and Sales Manager)
Helen Killius has been a part of LCT since August. She is a 2021 graduate of University of Kentucky and is excited to help create compelling stories for audiences of Lexington and beyond.
AMIE KISLING (Choreographer)
Amie Kisling is a theatre teacher at Lafayette High School and SCAPA, where her students recently won the Kentucky Theatre state high school festival. Amie recently earned the honor of being named the Best Director in the High School competition at the Southeastern Theatre Association. When not with her LCT summer family she enjoys being with her husband Jeremy and their son baseball-loving son Leo, who is the coolest person she knows!
JEREMY KISLING (Producing Artistic Director)
Welcome to LCT! We want this to be your theatre, a place where you feel empowered, enriched, and emboldened. I am so honored and humbled to work with such amazing and talented artists and individuals every day! Thank you for being here, for your support, and for being a part of the LCT Family.
NADINE GREENE JOHNSON (Stitcher)
Nadine is currently a senior at UK in Theatre Arts (one more semester to go!). She is no stranger to theatre--both on stage and back stage. She is thrilled to be assisting with costumes for Shrek!
ERIN MCGUIRE-THOMPSON (Operations Manager)
Erin received her BA in Dramatic Arts from Centre College and her MFA in Dramatic Media from the University of Georgia. Erin is a published picture book illustrator and is developing her first picture book series as a writer and illustrator.
MADALYN MEAD (Electrician)
GRACEANNE MILES (Charge Artist/Properties Manager)
GraceAnne graduated from Centre College in 2012 with a BS in Philosophy/Fine Arts. She worked as a technical director, designer, and scenic painter before moving to North Carolina to complete her MFA in Scenic Art/Education at UNCSA in 2021.
LAIKA MYERS (Technical Associate)
Laika Myers is a recent graduate from Bowling Green State University where she received her Bachelor of Arts in Communication with a focus in Design and Technical Theatre. Laika is super excited to join the Lexington Children's Theatre team and to share her passion for theatre with them!
ISABELLE PADGETT (Backstage Crew)
Isabelle is entering her freshman year of high school at Woodford county high school. She has been in White Christmas (ensemble), The Hobbit (Oin), and Beauty and the Beast (LeFou). She is currently working on Woodford Theater's summer academy production of Seussical the musical Jr. (Wickersham brother).
MADISON PLOWMAN (Summer Teaching Artist)
Madison is a senior at Transylvania University double majoring in Theater and Sociology with a minor in Psychology. She has been involved with theater for the past ten years enjoying acting, stage managing, and directing. Now she is very excited to teach kids working here at LCT!
GRAHAM T. POSNER (Lighting Designer)
Mr. Posner is thrilled to join the LCT family for Shrek the Musical. Graham has worked as a theatrical designer and consultant in New York, Pennsylvania, and Connecticut, as well as in Kentucky. Additionally, Graham spent four years as a senior technical manager and designer on some of the world's largest cruise ships with Cunard, Holland America, and Celebrity Cruise Lines. During the academic year, Graham is the Technical Director, Scene Shop Supervisor, and Adjunct Lighting Designer for the theatre program at Centre College. Beyond theatre and live entertainment, Graham enjoys the outdoors, and in 2012 fulfilled his boyhood dream of thru-hiking the Appalachian Trail. Mr. Posner holds a Bachelor of Fine Arts in Drama from Carnegie Mellon University. A New York native, Graham resides in Lexington, KY with his wife, son, and two dogs.
RACHEL RAY (Managing Director)
Rachel has a BA in English and a BS in Speech Therapy from U.K.  In her free time, she likes to hang out with her husband, Bobby, and their three dogs, read, run, and craft. She is a founding board member of First-Generation Women Achievers of the Bluegrass and a proud volunteer for Girls on the Run.
AUTUMN ROZA (Summer Teaching Artist)
Autumn lives and grew up in New York where she is one year away from a Masters's degree in English Adolescent Education and a B.A. in Theatre Arts. After working last summer at Hudson Valley Shakespeare Festival, she is thrilled to be working with Lexington Children's Theatre this summer teaching!
GABRIEL SLUSSER (Scenic Designer/Technical Director)
Gabriel has worked throughout the southeast in positions ranging from sound engineer to lead electrician to shop foreman at theatres including Titusville Playhouse, Inc., Georgia Ensemble Theatre, and Buford Community Center. As LCT's Technical Director, he facilitates the implementation of all scenic, lighting, audio, and projection elements for their season.
LIZ SPURLOCK (Resident Teaching Artist)
Liz, born and raised in Georgia, graduated from Columbus State University with her B.S. in Theatre Education. She has worked in many areas of theatre, including lighting, directing, and acting. Liz is excited to start her career in theatre education at Lexington Children's Theatre!
KATE TAYLER (Resident Stage Manager)
Kate Tayler graduated with a Bachelor of Arts in Communications degree from Bowling Green State University in Design & Technical Theatre. She is originally from Monroe, Michigan. Kate is very excited to continue sharing her love for stage management and for theatre for young audiences to LCT!
ETHAN THOMAS (Backstage Crew)
Ethan is a sophomore at BSHS, where he is a member of StationARTS. He has participated in shows at LCT since he was nine, most recently in The Hobbit (Balin). He also recently performed in Guys & Dolls at BSHS. This is his first time as part of the crew.
IRELAND WOLFE (Costume Crew)
Ireland is a sophomore Theatre major with MT certificate at the University of Kentucky, where she was recently in the production of Bright Star. She has also assisted with costuming for several musicals and is thankful for the opportunity to work tech on this production of Shrek: The Musical.
Welcome to Lexington Children's Theatre and the 19th annual Summer Family Musical of Shrek the Musical. Lexington Children's Theatre is a place for families. We have been a part of Lexington for 84 years and it is your support that has made that a possibility. We consider everyone who comes to LCT to be a part of our family, whether they see a show, take a class, or get involved in a production. LCT is a place where you belong.
Our artists and staff strive to create artistic and compelling theatre for patrons of all ages. Every time a cast and production crew work together on a show a family is formed. We want you to know that it takes everyone in our family, everyone in our community, and every one of you to continue to make Lexington Children's Theatre great.
As we produce Shrek the Musical this year, I am reminded of all those that need a safe place to call home. Not just a physical four walls, but a place where they feel safe, supported, and allowed to be themselves. This is what we strive for at LCT. We want all ages, races, religions, abilities, or genders to feel this is your place. Shrek reminds us that it is not our wealth, education, or class that brings us together, but kindness and love. May we all take a lesson from her optimistic outlook on life and work hard to bolster our neighbors in our community.
The cast and crew have enjoyed the process of creating this play together and we hope you enjoy our performance! Perhaps you will be inspired to become a part of LCT's family. So, see another show, take a class, donate your time or financial support, get involved and help keep LCT a shining jewel in Lexington.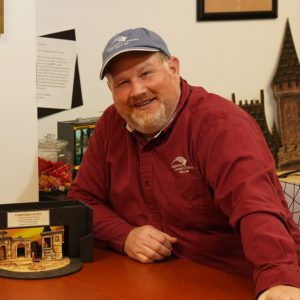 Jeremy Kisling, Producing Artistic Director
Derya Agaoglu, Summer Teaching Artist
Rhonda Bell, Education Director
Octavia Biggs, Program Director of Shooting Stars Youtheatre
Heather N. Branham, Resident Director / Company Manager
Maren Bylund, Summer Teaching Artist
Ashlee Collins, Development Director
Lucy Davis, Box Office Assistant
Dejah Garner, Marketing and Patron Services Coordinator
Kealy Griffin, Box Office Assistant
Scottie Gussler, Summer Teaching Artist
Kathryn Henriques, Director of Marketing and Analytics
Scarlett Kellum, Costume Shop Manager
Helen Killius, Marketing and Sales Manager
Jeremy Kisling, Producing Artistic Director
Erin McGuire-Thompson, Operations Manager
GraceAnne Miles, Charge Artist / Properties Manager
Laika Myers, Technical Associate
Madison Plowman, Summer Teaching Artist
Rachel Ray, Managing Director
Autumn Roza, Summer Teaching Artist
Gabriel Slusser, Technical Director
Liz Spurlock, Resident Teaching Artist
Kate Tayler, Resident Stage Manager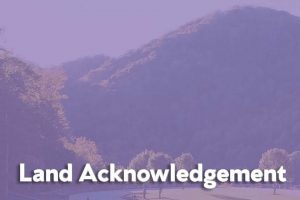 Indigenous peoples have lived on the land now called Kentucky for at least 12,000 years. Every community owes its existence and heritage to generations from around the world who contributed their hopes, dreams, and stories to making the history that led to this moment. Indigenous peoples have always lived on the land that is now called Kentucky and continue to live here today. The place we now call Kentucky is primarily Shawnee, Cherokee, Chickasaw, and Osage land.

A commonly cited claim many of us heard in history class growing up is that this region was merely a hunting ground. This claim is a myth, perpetuated at first by land speculators who wished to improve land sales, and still today to absolve settler colonists and their descendants from grappling with their history of land theft, genocide, and white supremacy. The continuation of this myth is harmful for all of us.
Lexington Children's Theatre is committed to creating an environment where everyone feels welcome to enjoy the magic of theatre. Learn more about Audio Description, ASL Interpretation, Sensory Friendly Performance, and Pre-Visit Resources by following the link below.
LCT would like to say thank you, to these family members and friends who helped make this show possible by adopting one of our characters!
When you donate to our Annual Campaign, you are providing funds to help further our mission of providing arts and arts education to young people across Kentucky. Learn more about LCT's Annual Campaign by visiting https://www.lctonstage.org/support-us/give-online/ or by emailing our Development Director, Ashlee Collins, at acollins@lctonstage.org.
Thank you to our 2022-2023 Donors
Supernova ($1,500+)
Giant Star ($1,000-$1,499)
Shooting Star ($500-$999)
Mrs. Grace Gorrell
Ms. Miranda Scully
Shining Star ($250-$499)
Rising Star ($100-$249)
Ms. Caroline French
Joy Johnson
The Nelson Family
When you become a member, you're a part of our LCT Family and the work we do to bring theatre to young people and families across the Commonwealth and beyond! You're also getting the opportunity to see professional, imaginative theatre at an affordable price.
We LOVE our 2022-2023 Members
Ana Bastos de Carvalho
Pat Berry
Hon. Elizabeth Buckley
Janeth Caballos Osorio
Connie Chaplin
Tansy Coats
Brandon Eason
Ms. Helen Falor
Marian Guinn
Ms. Renita Happy
Stephenie Hoelscher
Mrs. Shannon Lawson
Graham Posner
Mrs. Lynn Preston
Bailey Scott
April Thomas
Liz Wagner
Alicia Wilson
Larry & Vivian Snipes Legacy Fund
Thank you to the donors who have honored the legacy of Larry and Vivian Snipes by donating to the Larry and Vivian Snipes Legacy Fund! These contributions will help us us write LCT's next chapter by creating a fund that will sustain the theatre through the next several years, honor the legacy of Larry and Vivian, and underwrite the big ideas our new leadership will bring. To learn more about the Larry and Vivian Snipes Legacy Fund, or to make your contribution, visit www.lctonstage.org or contact Development Director, Ashlee Collins, at acollins@lctonstage.org or 859.254.4546 x230
Thank you to our Legacy Fund Donors
Sueanne Armistead
Sally Baker
Jennifer Barricklow and Tim Sorenson
Heather Barron
Janie Bowen
Jane G Bowen
Aaron Bowling
The Broderson Family
Jenny Brown
James K. Brown
Ginny Butsch
Amy Carrington
Anne Chesnut
Miles and Clark Roland
Tamera Collins & Amelia Collins
Joshua and Caroline Curry
Harry & Annette Dence
Daniel Dennert
Unified Professional Theatre Auditions
Tiffany & Tyler Dupont / Novak
John Durbin
The Earley Family
Kevin and Mandy Engel-Cartie
Anne Enright Shepherd and Joe Shepherd
Jane Fraebel
Caroline French
Margie & Jim Gallt
Michelle and Jim Gardner
In Memory of Allen Crow
Joe Gatton
Ken and Ellen Gish
Missy Johnston & Jim Gleason
Bradley & Melanie Goan
Dana & Jason Goh
The Gookin Family
The Gorrells
Cassady Gorrell
Maitha al Kamda
Carrie Greenberg
KC and Lee Griffin
Matthew Hallock
Ashley Hammond
Jeffrey D Hargus
Laura Hayden and John van Nagell
Laura Hayden
Chris Heinz
Alicia Henning
Alicia & Leslie Hensley
The Hicks Family
Gay B Hill
Earl Hohman
Nathan & Tempa Hohman
Casey Holloway
Stephanie Hong
Sally Horowitz
Diane Irvin
Elton and Ashley James
The James Family
Beth Johnson
Carol Jordan
Jack Jurjans
Kelly Family
Esther Neel
Will Kennedy
David and Shelly Kidd
Jeremy & Amie Kisling
Kim Knight
Kay Rouse Lark
Susan Leist
Lezell Lowe
Heather Lyons
April J'Callahan Marshall
Ann-Phillips Mayfield
Clare Manning McConville
Adam Mendelson
Nathan and Maggie Mick
Megan Moloney
Becky B. Nelson
Hailey and Jonah Nelson
The Newsome Family
Amanda Nifong
Miss Kaitlen
Andy Perry & John Sistarenik
Kathy Plomin
Layne Price
Verity Pryor-Harden
Aleta Rados
Anthony Raimondo
Susan and Greg Rayer
Phyllis Robinson
The Salsman Family
David and Marsha Senatore
Mark & Ginny Shanda
Melanie Simpson
Chaucey Slagel
Maury Simpson
The John & April Spiegel Family Fund
Lori Street
Barbara Street
Bobby & Cheryl Taylor
Sonja Thacker
Aubrie Therrien
Mike Thomas/Mark Funk
Melissa Thompson
Sara Vazquez
Juan and Connie Vazqiez
Vescio's Sportsfields
The Watt Family
Jan (aka gaga)
Will Werner-Wilson
Michael Whitten
Nieta Wigginton
Becky, Tim, & Lucy Wills and Katie Mustian
Miatta Wilson
Jack & Angene Wilson
The Wilsons
Dominique Wright
Kristine Yohe
Holly Yokley
The Woman's Club of Central Kentucky, Inc
LexArt's 2021 Fund for the Arts
2021 Corporate and Individual Donors
Corporate
Platinum Circle ($20,000+)
Toyota Motor Manufacturing, Kentucky in Georgetown, Visitlex
Gold Circle ($10,000-19,999)
Baptist Health,Central Bank & Trust Co., Central Bank & Trust Co. Employees, Fifth Third Bank Employees, LG&E and KU Energy LLC, Lexington Trots Breeders, Association LLC
Silver Circle ($5,000-9,999)
Alltech, Bluegrass Sotheby's International, Caller Properties, LLC, Fifth Third Foundation, Gray Construction Employees, Hilliard Lyons, Kentucky American Water Co., Kentucky Bank, LFUCG Employees, Messer Construction Employees, Stoll Keenon Ogden PLLC, University of Kentucky Federal Credit Union, Valvoline
Bravo Circle ($2,500-4,999)
Bingham Greenebaum Doll, Blue & Co., LLC, Brett Construction Company, Columbia Gas of Kentucky, Commerce Lexington Employees, Crowe Horwath LLP, Dean Dorton Allen Ford Employees, Dinsmore & Shohl Employees, Lexington Legends, Messer Construction Company, Pin Oak Stud, PNC Bank Employees, The Lane Report*, Vanmeter Sales, Wyatt Tarrant & Combs, LLP
Patron's Circle ($1,000-2,499)
Blue & Co. Employees, Commerce Lexington, Crowe Horwath Foundation, Davis & Plomin Mechanical, Dean Dorton Allen Ford, PLLC, Delta Dental of Kentucky, Dinsmore & Shohl, LLP, S. Barr & Company, EOP Architects, Fasig-Tipton Company, Inc., Highbridge Spring Water Co., Keeneland Association, LexArts Employees, Lexington Children's Theatre Employees, Lexington Quarry Company, Mountjoy Chilton Medley, LLP, National Thoroughbred Racing Association Employees, Neogen Corporation, Portofino, Powell Walton Milward, A Marsh & McLennan Agency LLC Company, Raymond James Financial, Inc., Rosenstein Development, Stites & Harbison Employees, Tate Hill Jacobs: Architects, Inc., Tri-State Roofing & Sheet Metal, Whole Foods, Wyatt Tarrant & Combs Employees
Arts Advocate ($500-999)
21c Museum Hotels, 859print, Able Engine Apex Realty, Inc, Atchison Heller Construction, Azur Restaurant and Patio/Brasabana Cuban Cuisine/Dupree Catering + Events, Bank of the Bluegrass and Trust., BC Wood Properties, Bluefire Capital Clay Ingels Company, LLC, Community Trust Bank, DaRae & Friends Catering*, Fitzsimons Office of Architecture, Gess, Mattingly & Atchison Attorneys, Godolphin, Hinkle Studio*, JPMorgan Chase & Co, Kentucky Blood Center, Keystone Financial Employees, Landrum & Shouse, Lexington Herald-Leader, LexTran Employees, NAI Isaac Commercial Properties, Netgain Employees Nicholson Insurance Agency, Nomi Inc., Omni Architects, Padgett Construction, Inc., Serafini, Space Center Storage, Stoll Keenon Ogden Employees, Sweet Turns, The Webb Companies, Windstream, Traditional Bank
Individuals
Ovation Society ($2,500-4,999)
Tom and Susie Bell, Luther Deaton, James and Suzanne Elliott, Harold and Rebecca** Faulconer, Walter L. Gross, Stephen and Robin Jennings, Bruce and Jeannette Lucas, Chad Rudzik, Jason and Julie Sims, Jim Stokes and Jo Ann Czekalski, Robert and Ruth Straus
President's Circle($1,000-2,499)
James C. Albisetti, Ann Bakhaus, Heather Barron, Robert and Judith Baumann, Mark and Laura Boison, Anne E. Bolton, Edward and Sherri Bullard, William and Ellen Chapman, John and Jill Cioci, Jim Clark and Don Granger, Julia and Timothy Costich, Norwood and Judy Cowgill, Chuck and Susan Creacy, Lisle & Katherine V. Dalton, Robert Elliston, Meredith Lane Ferguson, William Fortune, John L. Gohmann, James P. Gray, Gina Greathouse, Richard Greissman and Randolph Hollingsworth, Gail Hart and Dan Featherston, D. and Laura Hieronymus, Hilary Boone Foundation, Phillip and Nancy Hoffman, Stephanie Hong, Lane Charitable Foundation, William and Vange Lear, Anthony Burgett and William Loggins, Richard and Sue Masson, Steve and Cindy Matherly, Brian McCarty, Michael & Catherine Mills, Allen Norvell, Albert Pennybacker, Robert E. Putt, Michael and Gloria Rie, Doug and Melanie Roederer, Rob Rosenstein, Marion Rust, Marilyn Robie and Arthur Shechet, Andrea Schaefer, David Smith, Jim Spencer and Nan Plummer, Franklin D. Thompson, Ellen Tunnell, John Van Meter, Griffin and Sarah Wylie Van Meter, George M. VanMeter, Jr., Jayne and Alex Waldrop, Tracee Whitley, Harvie and Nellie Wilkinson, Rebecca and Greg Yeary, Chris and Josefine Young
Arts Advocate ($500-999)
Farra and Katie Alford, Janet Beard, Lynda Bebrowsky, Perry & Kristen Bentley, Bill Bernard, Tom and Cindy Bloch, Robert and Kelly Brewer, Robert and Bonnie Briggs, Brent Bruner and Matthew Carter, Eli and Mary Lynne Capilouto, Jeff and Lora Carter, Julie and Kerry Cauthen, Richard and Lisa Circeo, Tim and Debby Coleman, Tim and Marcia P. Cone, Craig L. Daniels, Larry and Martha Deener, Mark and Laura DelCotto, David and Melanie Dowell, Ben and Laura Eubank, David and Wendi Foley, Beverly Fortune, David and Katherine Gardner, Jill Gookin, Linda and Charles Gorton, Tyler Gossett, Astarré Gudino, Gerry and Cassie Harpel, Phyllis R. Hasbrouck, Georgia Henkel, Debra Hensley, Barry and Billie Hickey, Rose Hieronymous, April M. Howard, Christine and Michael Huskisson, Larry and Jan Isenhour, David and Katherine Johnson, Daniel and Erin Jones, Allison Kaiser, Roni Karbach, Edward and Mary Kasarskis, William Kyle, Nathan and Blair Lee, Joel and Tomoka Logan, Bob and Betty Lorch, Alison Macadam, Marc and Gwen Mathews, Jeff and Jayne McCann, Margaret McDuffie, Carol McLeod, Emily Meek, Jason D. Miller, Robert and Eleanor Milward, Michael and Robin Morrill, Becky Neal Ochenkoski, Frank and Rita Penn, Daniel and Angela Poposki, Martha Peterson and Brett Spear, Gregory Pettit, Kathy and John Plomin, David W. Richard, James and Yvonne Rickard, Joanna Rodes, David and Diane Rudder, Jack and Carol Russell, Billy Spickard and Janet, Scheeline, Jody Shoup, Melanie Simpson-Halpin, Larry and Vivian Snipes, Maury Sparrow and Craig Wahlgren, Robert Stadelman, Joshua R. Stephenson, John Stewart and Magdalene Karon, Harvey Sword, Tom Cheek and Fran Taylor, William W. and Barbara Thomason, Barbara S. Tilghman, Martha and Bobby Trussell, Lucy Ferguson VanMeter, Dorothy H. Clark and Woody VanMeter, Billy Van Pelt, II, John and Jacqueline Van Willigen, Derek Vaughan, Art and Lisa Walker, Luke Hodges and Tom Wallace, Mary-Alicha & Brian Weldon, Kyle William, Robert L. Williams, Willy Brown and Eddie Woods, Nathan Zamarron
Arts Partner ($300-499)
Glenn and Lisa Acree, Shevawn Akers, Sandra and Sanford Archer, Robert Arrasmith, Wanda Bertram, Carl and Barbara E. Boyer, Diane Boyer, Diane Brunn, Jeff Davis and Nancy Carpenter, John Morgan and Linda Carroll, Jim and Betty Cecil, Joseph Coleman, Glenda Creech, Rebecca Ann Davis, Thomas Young and Fiona Doherty, Nicky and Cara Drion, Letha Drury, Luke and Nancy Fallon, Barbara Farrell, John L. and Dianna Flanagan, Thomas Flanigan, Guy and Terry Graves, Curtis C. and Linda Green, Elias Gross, Lucy Hamilton, Paula C. Hanson, Ted and Katie Hardwick, Bill Betz and Susan G. Harkins, Xavier Hassert, Laura Ann Hayden, Lon and Ann Hays, Marie Houlihan, Leo and Vickie Hugenberg, Tobin Jenkins, Christina Keeling, John and Linda Kelver, Jon Kostelic, Dean Langdon, Wayne and Susan Lucas, Heather Lyons, Phyllis Macadam, Valerie Marshall, Everett and Alicia McCorvey, Sarah K. Mills, Grahmn Morgan, Bruce Nicol, Brett Nolan, Ted and Anne Clay Oldham, Jeremy Parker, Lois Anne Polan, Daisy Pulito, Kevin Pulsfort, Robert L. Quick, Michelle Reid, Mark Richardson, TJ and Mary Richardson, Mark T. Ruddell, Arturo Alonzo Sandoval, Kate Savage, Theodore Schatzki, Laura Schweitzer, Louise H. Shouse, Susan L. Simmons, Reginald Smith, Roger and Lynsey Sugarman, David Teuschler, Joyce Trivette, Craig and Madonna Turner, James C. and Marium VanMeter, Laurance B. VanMeter, Randall and Peggy Vaughn, Rick and Marla Ward, Rachel White, J.David and Susan Whitehouse, Rebecca Wichard, Kathryn Wilson, Jeff Woods, Isabel M. Yates, Julia C. Young
*In-Kind
**Deceased