Big IDEAs for Lexington Children's Theatre's future...
Lexington Children's Theatre (LCT) is dedicated to creating imaginative and compelling theatre experiences for young people and families that are Inclusive, Diverse, Equitable, and Accessible (IDEA). While we have held these tenants as pillars of our decision-making process for many years, we are committed to evolving as an organization with a specific dedication to anti-racist practices and programs.
We ask that our #LCTFamily serve as our partner in accomplishing this vital work and as our partner, we hope that if you find yourself with questions about an LCT practice or program, you will reach out to anyone on staff or our Producing Artistic Director at jkisling@lctonstage.org or our Managing Director at rray@lctonstage.org
Cultivating an inclusive, diverse, equitable, and accessible theatre space is a story that will never reach its conclusion, but we hope that you will join us in writing our chapter and holding us accountable as, together we work to create a better future for our young people.
LCT's Commitment Statements
At LCT, we are committed to producing diverse content that is accessible to our community. We encourage and welcome performers, students, and staff of all abilities to participate in our storytelling. We currently provide sensory friendly performances (see more), we have the option to schedule ASL interpreters (ask about how this works), provide accessible seating options. As we become aware of the needs of our growing and changing community, we are committed to making LCT a place that is welcome for everyone.
We are taking steps to...
• Partner with other organizations who provide additional services for people of all abilities.
• Conduct an audit of our current accessibility with an outside organization.
• Provide one FREE ASL interpreted performance for every main stage or learning stage production.
At Lexington Children's Theatre (LCT) we understand that theatres, like all public buildings, play a part in the well-being of the surrounding environment. LCT is doubling down on our commitment to join other community leaders in reducing the negative environmental impact of our organization and learn ways to positively contribute to our natural surroundings to respond to the climate emergency and help create a better future for the young people that we serve.
We are taking steps to...
• Create a formal sustainability manual for Lexington Children's Theatre.
• Establish regular annual environmental activities that are both entertaining and informative.
• Eliminate non-recyclable single-use plastics for all current and future LCT events.
Lexington Children's Theatre is recommitting itself to equity, diversity, inclusion, and accessibility in the life and culture of our organization and community. We are actively interrogating our past and present policies with open eyes, ears, and hearts. We have made mistakes and perpetuated racism in our organization. As we move forward, we are deliberately employing practices to promote anti-racist and anti-oppressive policies. We will continue to work to center marginalized voices, bodies, and stories in our hiring policies, productions, and classes. We will listen to our patrons, our students, and our community to learn about racism, discrimination, and adversity so that we may be a better voice for all children and their families in Kentucky.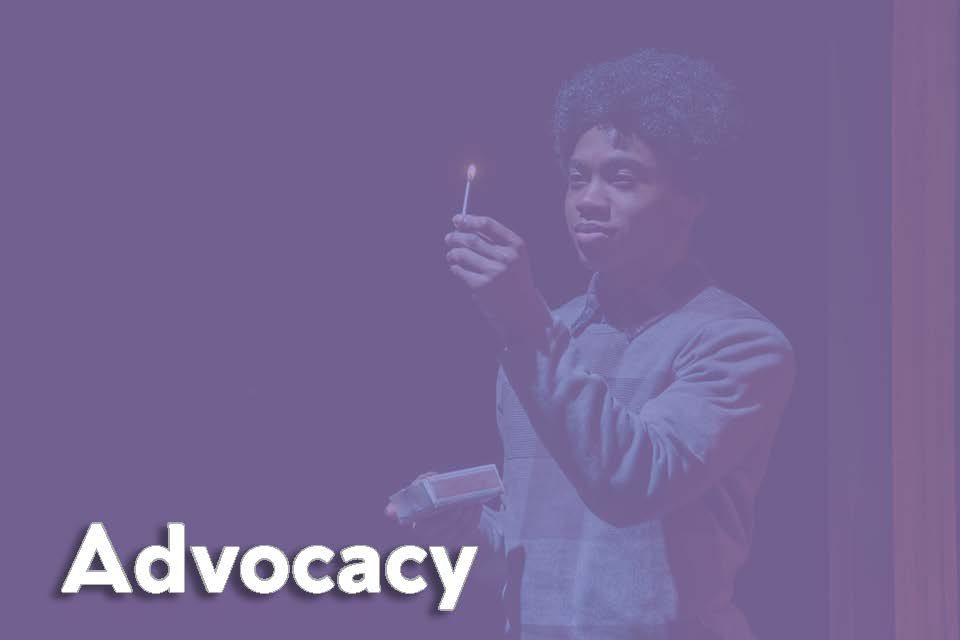 Lexington Children's Theatre highlights the transformative nature of arts education in a young person's development. We provide affordable opportunities to students and families throughout the Commonwealth of Kentucky by providing an inclusive and diverse environment for our community and beyond. In such, LCT seeks to provide quality, engaging and affordable educational opportunities for students of all ages and backgrounds regardless of experience level through scholarships (learn more), classes and workshops, performance, and production opportunities, and more.
Through partnerships and programming, such as Shooting Stars Youtheatre and class scholarships, we can ensure that all our young people can be exposed to theatrical experiences, and we are able to witness firsthand the growth that it inspires as they become more empathetic and joyful humans. Our hands-on approach to arts education gives us a strong voice as we continue to advocate for its importance at the legislative level.
We are taking steps to...
• Identify schools with no, or limited arts programming, and develop relationships with them.
• Add additional elements to our For Educators Page, such as funding sources and resources for theatre experiences.
• Inform legislators when LCT's touring company is in their area and invite them to see our work for themselves.
In our commitment to Inclusion, Diversity, Equity, and Accessibility (IDEA), Lexington Children's Theatre offers a diverse range of programming, including Sensory Friendly and Pay What You Will performances. These offerings, along with our commitment to provide a diverse season that allows every young person to see themselves on our stage, allow us to work towards creating an equitable and antiracist environment for young people and their families throughout the Commonwealth of Kentucky. Coupled with consistent training for the staff and board regarding IDEA we are constantly trying to become more active as an antiracist organization. We understand that this fight is ongoing, but we will always do our best to make the world a better, safer place for the young people we work with.
We are taking steps to...
• Embed IDEA training in the on-boarding and professional development process at LCT.
• Expand LCT's catalog of shows by reviewing three new works each year.
Indigenous peoples have lived on the land now called Kentucky for at least 12,000 years. Every community owes its existence and heritage to generations from around the world who contributed their hopes, dreams, and stories to making the history that led to this moment. Indigenous peoples have always lived on the land that is now called Kentucky and continue to live here today. The place we now call Kentucky is primarily Shawnee, Cherokee, Chickasaw, and Osage land.

A commonly cited claim many of us heard in history class growing up is that this region was merely a hunting ground. This claim is a myth, perpetuated at first by land speculators who wished to improve land sales, and still today to absolve settler colonists and their descendants from grappling with their history of land theft, genocide, and white supremacy. The continuation of this myth is harmful for all of us.