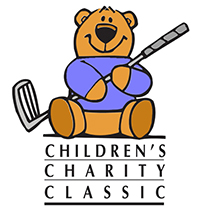 Lexington Children's Theatre's commitment to making theatre accessible for the entire community is assisted by our Pay What You Will (PWYW) program, generously sponsored by the Children's Charity Fund of the Bluegrass.
WHY: We strive to make theatre accessible; we never want the cost of a ticket to keep families from going to see live theatre. With PWYW, theatre‐goers from all walks of life can pay a price that is both fair and affordable for an entire family. Patrons may pay what they can afford to see a show.
WHEN: The first Saturday evening performance of each live production is reserved for PWYW thanks to the generosity of our supporter, Children's Charity Fund of the Bluegrass.
WHAT: A limited number of tickets are reserved for each PWYW performance.
HOW: Tickets may be purchased at the Lexington Children's Theatre Box Office one hour before curtain beginning at 6:00pm or reserved over the phone at 859.254.4546 prior to the show! Arrive at the theatre and go straight to the table with the donation bowl. Donate what you are able!
Can I purchase my tickets online?
We have not yet found an online solution to provide Pay What You Will tickets. Because there is a fee associated with online sales, we cannot offer this as an option for our PWYW performances. However, you can reserve your tickets ahead of time by calling the Box Office! You can either make a donation with a card when you reserve your tickets or wait and make a cash donation when you see the show. To reach the Box Office, call (859) 254-4546 x245.
How much should I pay?
We set our ticket prices with a maximum of $25 per seat. We do not set a minimum amount or make a suggestion for our Pay What You Will. We simply ask you to pay what you are able. If you can afford the whole ticket price of $25 know that you're covering the cost of your seat and throwing in a little extra to help support the Pay What You Will program for everyone.
What if I can only afford a dollar?
Then this is the seat just for you. No questions asked, just come in and donate whatever you can and receive your ticket.
Does anyone pay more than they have to?
Yes, we have many wonderful supporters who pay $20, $30, even $50 and more every time they see a show. Their support along with the Children's Charity Fund of the Bluegrass is a large part of how we're able to continue this program.
What is the downside of PWYW?
If you wait to get your tickets at PWYW there is no guarantee that a seat will be available for purchase. PWYW seats are limited and seats are available on a first come, first served basis. If you want to guarantee yourself a seat, we recommend purchasing early through our Box Office or online.
Is there a way to save money on tickets other than PWYW?
You may also purchase a Spring Family Membership, which drops the price from $15-25 per ticket to as low as $2.70 a ticket for a family of four. Memberships give you access to all of our digital spring productions, tickets to our live outdoor performance of Alice in Wonderland, a discount on Theatre School, and more! Click Here for more information on memberships.
Additionally, all of our public streaming passes are available on a sliding scale. When you select your pass for a show, you may choose to pay $15.00, $25.00, $50.00, or $75.00. We just ask that you consider how many people will be watching the stream when you select your pass amount!
Upcoming Pay What You Will Performances:
Alice in Wonderland – Saturday, April 24 @ 7:00pm
MoonDance Amphitheater, 1152 Monarch St, Lexington, KY 40513