Corporate Sponsorship and Playbill Advertising
As a 501 (c)(3) nonprofit organization, ticket sales cover only part of our cost. Please consider sponsoring a show at LCT to help us close the gap ‐ while providing valuable recognition and exposure for your company!
Learn how your organization can make a difference in the lives of young people throughout the Bluegrass and beyond, learn more about of sponsorship opportunities below: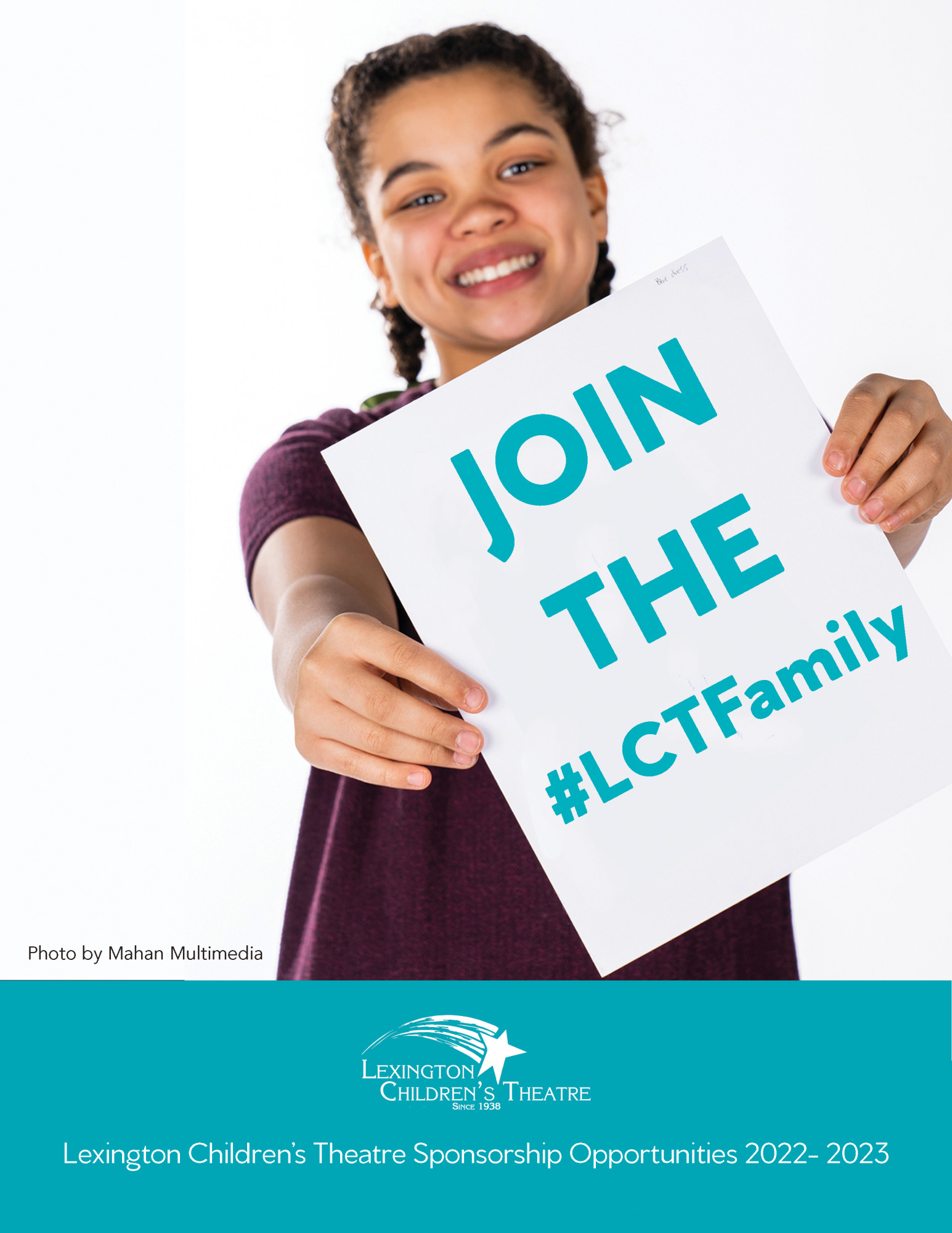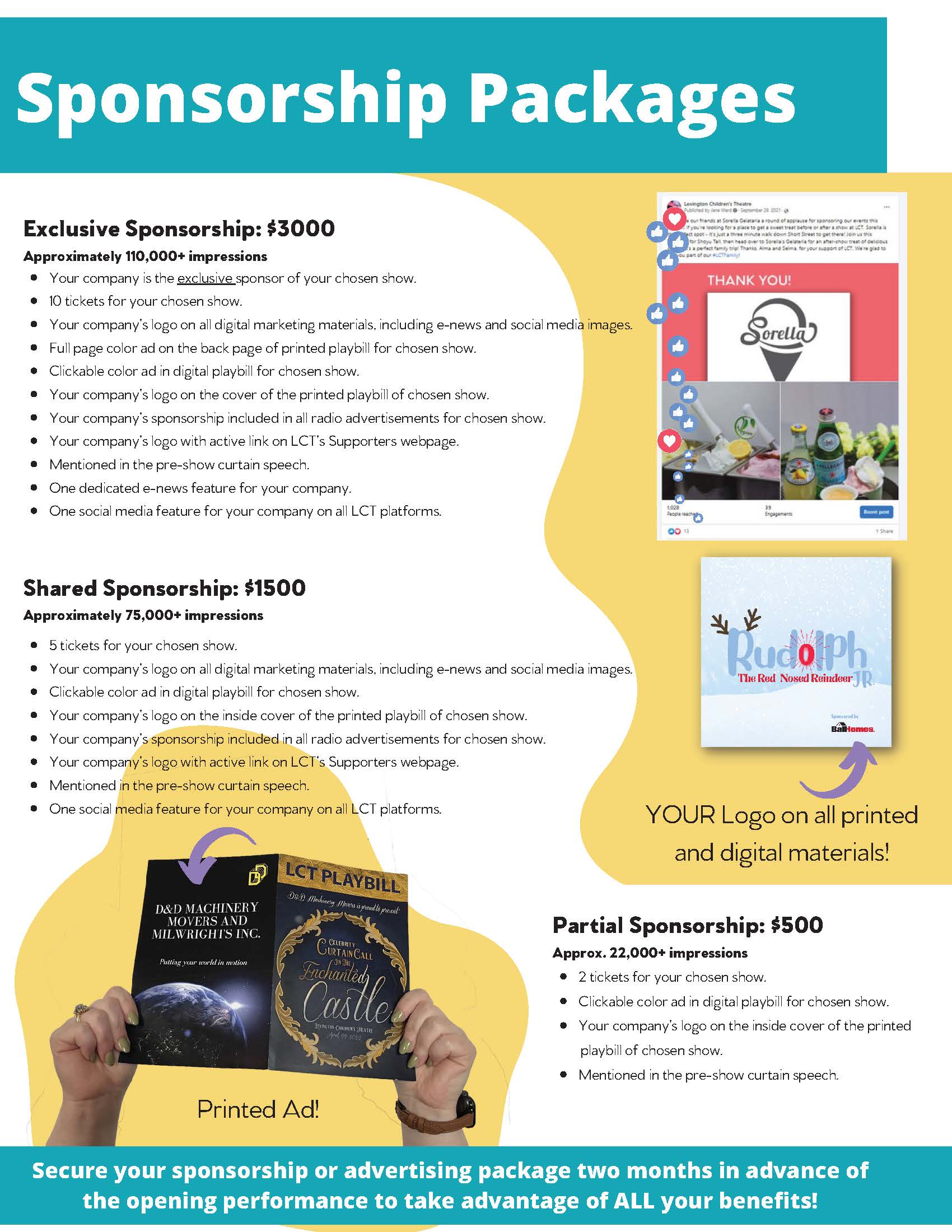 Learn more about LCT Sponsorships and Playbill Advertising Opportunities:
In our 2022-2023 season, over 60,000 children and families participated in programming with LCT.
The impact of arts participation on youth is profound and measurable.
Children who participate in the arts have lower dropout rates and incidences of delinquent behavior.
The arts assist with cognitive development, the cultivation of problem‐solving skills, as well as literacy enhancement.
Art education connects students with their own culture as well as with the wider world.
But even without these studies, all one needs to do is look at a child's face after seeing a play to know the joy and freedom art offers them.
Sponsoring a show at LCT provides your company with valuable marketing benefits such as logo placement, promotion on our website and social media, special recognition, and much more!
Please contact Ashlee Collins at 859‐254‐4546 ext. 230 or acollins@lctonstage.org for more information about sponsorships or playbill advertising.
2023–2024
Season Sponsors:
Discover More series presented by PNC Bank

Seussical sponsored by UK Federal Cerdit Union

Zombie in Love sponsored in part by Bank of the Bluegrass


The Best Christmas Pageant Ever sponsored by Ball Homes and performed at the Lexington Opera House.
The Smartest Girl in the World and Keeping Mr. Lincoln sponsored by Erie Insurance

Don't Let the Pigeon Drive the Bus! sponsored by Morgan Stanley - Jim Richardson
Partners
LCT is funded in part by LexArts Fund for the Arts, the National Endowment for the Arts, the Shubert Foundation, the Kentucky Arts Council, the National Endowment for the Arts, the Kentucky Humanities Council and through the generosity of our many grantors including:
The W. Paul and Lucille C. Little Foundation
Toyota Motor Manufacturing of Kentucky
The Children's Charity Fund of the Bluegrass, Inc.
Lexington Fayette Urban County Government Extended Social Resources Program
The Honorable Order of Kentucky Colonels
The Keeneland Foundation
The Kennedy Center Very Special Arts Program
PNC Bank
Theatre Communications Group
The Junior League of Lexington
The Lexington Rotary Club
And our very generous in‐kind donors:
Highbridge Spring Water
Dr. John Dennison, DDS
W.T. Young, Jr. and W.T. Young Storage
Bobby Taylor
Matthew Snoddy, Network Therapists, Inc.