Inclusivity, Diversity, Equity, Accessibility
Big IDEAs for Lexington Children's Theatre's future
Lexington Children's Theatre (LCT) is dedicated to creating imaginative and compelling theatre experiences for young people and families that are inclusive, diverse, equitable, and accessible (IDEA). While we have held these tenants as pillars of our decision making process for many years, we are committed to evolving as an organization with a specific dedication to anti-racist practices and programs.
We ask that our #LCTFamily serve as our partner in accomplishing this vital work and as our partner, we hope that if you find yourself with questions about an LCT practice or program, you will reach out to anyone on staff or our Producing Artistic Director at jkisling@lctonstage.org or our Managing Director at rray@lctonstage.org
Cultivating an inclusive, diverse, equitable, and accessible theatre space is a story that will never reach its conclusion, but we hope that you will join us in writing your chapter and holding us accountable as, together, we work to create a better future for our young people.
---
Here's what we're doing so far: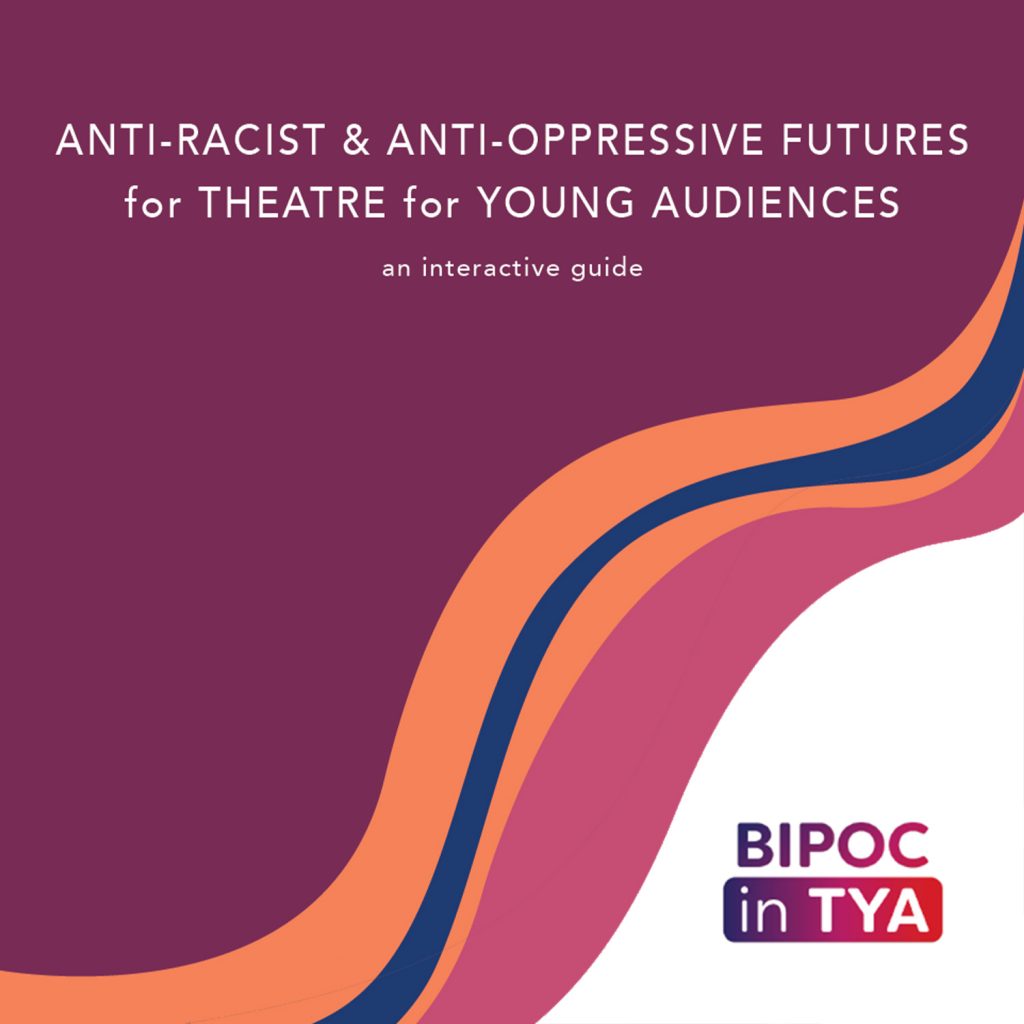 LCT, along with Theatre for Youth companies around the world, has committed to working through the contents of Anti-Racist & Anti-Oppressive Futures for Theatre for Young Audiences: An Interactive Guide. This guide contains a collection of non-negotiable demands for change, "thought questions," anonymous anecdotes from BIPOC TYA practitioners, external resources, an interactive glossary, and exercises that require active engagement in community with others.
To learn more about the guide and commit to this work, CLICK HERE.
After working through the guide as a staff and board, as well as holding several training sessions, we will work to determine a list of action items as a part of our strategic plan.
LCT is also proud to be a part of TEACH: Theatre for Equity, Accountability, Community, and Healing. To learn more about TEACH, CLICK HERE.
Our Producing Director, Managing Director, and Board president are participating in TYA-USA's National TYA Leadership Roundtable, a small-group offshoot of their Listen, Learn, Lead: Anti-Racism in TYA series in order to ensure LCT is knowledgeable and invested in anti-racist practice and action within the field and set actionable goals for increasing staff and board diversity.
Check this page for updates as we establish our short-term and long-term goals.
Land Acknowledgement
Indigenous peoples have lived on the land now called Kentucky for at least 12,000 years. Every community owes its existence and heritage to generations from around the world who contributed their hopes, dreams, and stories to making the history that led to this moment. Indigenous peoples have always lived on the land that is now called Kentucky and continue to live here today. The place we now call Kentucky is primarily Shawnee, Cherokee, Chickasaw, and Osage land.
A commonly cited claim many of us heard in history class growing up is that this region was merely a hunting ground. This claim is a myth, perpetuated at first by land speculators who wished to improve land sales, and still today to absolve settler colonists and their descendants from grappling with their history of land theft, genocide, and white supremacy. The continuation of this myth is harmful for all of us.