Celebrity Curtain Call Digital Playbill
6:30 - Doors open
Please check in at the Registration table in the lobby.
6:30-8:00 - Cocktails, Food, & Games
On your way to your seat, stop by the Board Room for some delicious treats, provided by Puccini's Pizza Pasta and Sorella Gelateria. There are bars on the first and third floors that will be serving beer from West Sixth Brewing, wine, water, and soda.
You will find the Silent Auction and Bourbon Toss game in the Learning Stage.
*We ask that no food be taken into the Learning Stage.*
8:30 - Silent Auction Closes
If you win one of our silent auction prizes, don't forget to pick them up in the lobby after the show.
8:30-10:00 - Showtime!
Seating in the Larry & Vivian Snipes Main Stage will begin at 8:15. The performance of James and the Giant Peach will begin at 8:30 and our LIVE Auction will take place at intermission.
Ashlee Collins, Development Director
Welcome to Celebrity Curtain Call! Tonight, the neon lights are on, the costumes are hung with care, and our celebrity actors definitely have their lines memorized... While you are here, I invite you to play, imagine, and enjoy all we have prepared.
Lexington Children's Theatre would like to express our sincere gratitude to the people and businesses that have made Celebrity Curtain Call In the Giant Peach possible! Extra-special thanks are due to our incredible staff and Board of Directors – without your support, hard work, and dedication, we would not be able to pull off such an amazing event!
We of course must salute our cast, who deserve the highest accolades for not only generously giving of their time and efforts to make Celebrity Curtain Call such an amazing event, but for their good-natured willingness to play make-believe onstage for our entertainment!
I would like to lift up the support of our event sponsors D&D Machinery Movers Inc., Traditional Bank, Hanna Resource Group, Firefly Realty, The Lane Group, Forcht Bank, QX.net, Morgan Stanley, Wildcat Moving, and our food and drink sponsors, Sorella Gelateria, Puccini's Pizza Pasta, West 6th Brewing Company, Ale-8-One, and High Bridge Spring Water. We would also like to thank our major contributors, LexArts, The Shubert Foundation, The Kentucky Arts Council, the National Endowment for the Arts, and our media sponsors, WLEX, 96.9 Kiss FM, and CD 106.3.
And finally, thanks to YOU, our honored guests. Your support of this event will help young people and families across Kentucky enjoy the amazing arts experiences that LCT provides every day.
Dana C. Adamson, Traditional Bank
Shevawn Akers, Firefly Realty & Investments
Gretchen Bright, Big Ass Fans
Bishop Carter, Elaine Allen
Dr. Kristin Dawson, Wild Health
Anne Gay Donworth, Lexington Public Library & Library Foundation
Larry Forester, Forcht Bank
Alex Francke Sohn, Miss Kentucky Scholarship Organization
Ron Garnett, Lexmark
Lyle Hanna, Hanna Resource Group
Ben Haydon, Goodwill Industries of Kentucky, Inc.
Christy Hiler, Cornett
Whit Hiler, Cornett
Leigh Jordan, Kentucky Taste Buds, Live From Chevy Chase
Meredith Lane, The Lane Team at Bluegrass Sotheby's International Realty
Shayla Lynch, LFUCG City Council /The Carnegie Center
Vinny Paiva, Block+Lot
Margaret Ridley, The Council of State Governments
Tamara Schneider, Kentucky Taste Buds, Live From Chevy Chase
Ame Sweetall, LexArts
Dr. Serenity Wright, University of Kentucky
Dana C. Adamson
Dana is the chief marketing and development officer for Traditional Bank, an independent, community bank with 19 banking centers in Kentucky. She is a graduate of Georgetown College and the ABA School of Bank Marketing and Management. Dana grew up in Mt. Sterling, Kentucky, where the bank was founded in 1902, and is very proud to serve in a leadership role for her hometown bank. She directs the marketing and advertising strategies for the bank's eight-county region while also working to strategically execute the bank's people development goals, helping to grow and retain top talent. She has been with Traditional Bank since 2004.
Dana serves as a board member for the Living Arts and Science Center and is past president of the Hearing and Speech Center board. She also enjoys volunteering with Junior Achievement of the Bluegrass in its Miss Business program. Dana lives in Lexington with her husband Kyle Adamson, their son Will, and dog Toby. The Adamson family is passionate about spending time outdoors and they are working hard to complete their ambitious quest of visiting all of our country's amazing National Parks.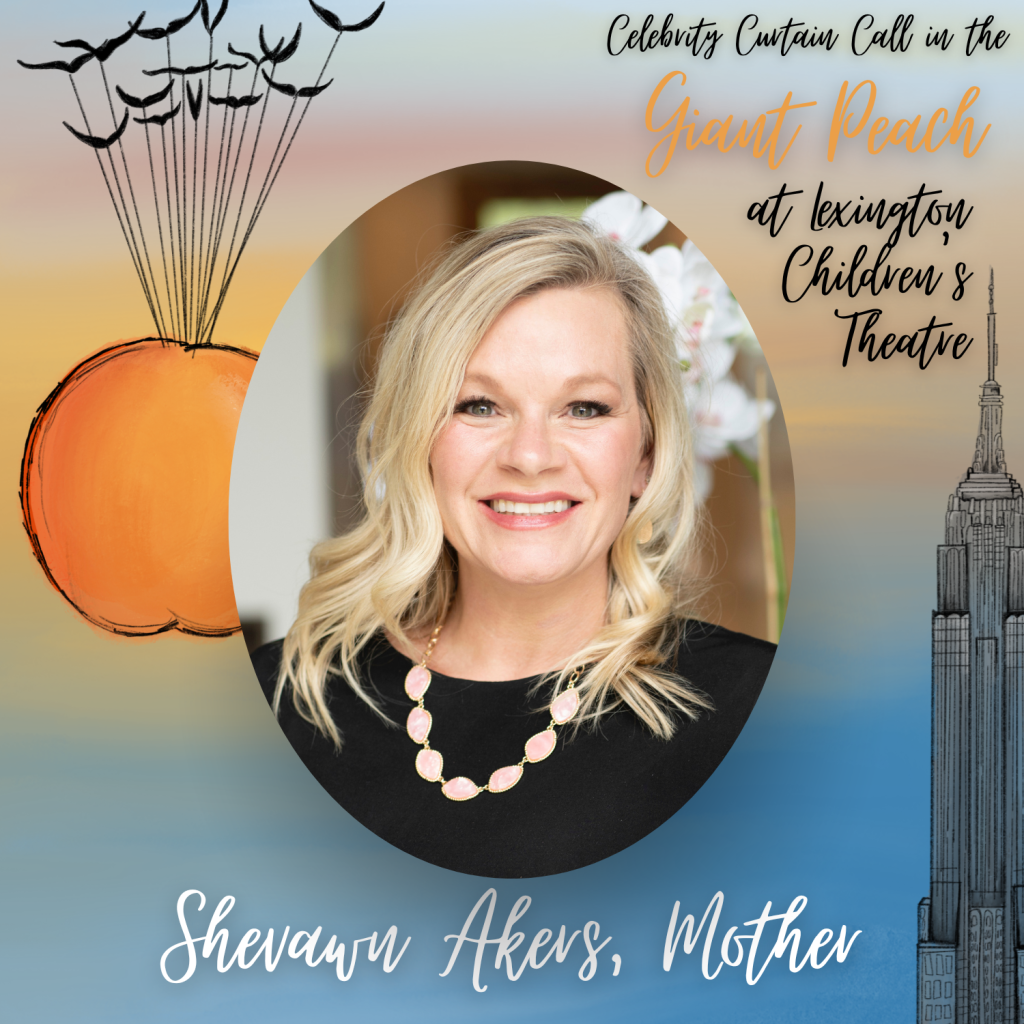 Shevawn Akers
Shevawn is a twice-alum of the University of Kentucky, earning a Masters degree in Social Work & working in the non-profit sector for 15 years. After a battle with breast cancer in 2011, she decided to run for City Council & proudly represented Lexington's 2nd District for four years. In 2014, Shevawn took another leap of faith and began a new career in real estate. She earned her brokers' license during COVID and started her own brokerage in 2022. In her free time, Shevawn loves cooking, trying ethnic restaurants, spending time with her husband, Jarad Downing, and traveling the world with her family (she's visited 8 countries & 29 states so far). She hopes to "retire" along the Yucatan in Mexico soon! Her proudest accomplishments are her two kids - Hayden, a fireman (21 yrs), and Emerson, age 6.
Gretchen Bright
Gretchen is the Manager of Marketing Communications and Engagement for Big Ass Fans. She's held various roles within the company over the last 10 years, from sales to operations to chief chaos coordinator. Though not born and bred in Kentucky, she bleeds blue and has a dual degree from the University of Kentucky in Corporate Communications and ISC. She currently sits on steering committees for the Emerging Leaders of the Bluegrass, Leadership Lexington Youth, and the board of local non-profit shelter Greenhouse17. She is most proud of holding the title of the fun aunt to the best niece and two nephews in the world. Her love languages include cooking, traveling the world with her husband, and snuggling up with their 60 lb lap dog, Leila.
Bishop Carter
Bishop E. Carter IV is the owner and operator of Elaine Allen, a commercial general contracting firm in Lexington, KY. Bishop's 27-year construction career began just out of college and includes partnerships and projects throughout Kentucky and Ohio, including the Kentucky Department of Transportation in Frankfort, Withrow High School in Cincinnati, and American Municipal Power's $489 million Meldahl Hydroelectric Plant in Foster, KY.
In 2017, Bishop returned home to Lexington and opened Elaine Allen. He has since grown Elaine Allen from a one-man operation to a multi-million-dollar firm with a dedicated team of subcontractors and partners. Elaine Allen's projects include Greenhouse 17, UK Research Residence, Julietta Market, The Met, Lexington Housing Authority Townhome development and a historic partnership with Dean Builds to complete the much-anticipated Town Branch Park in downtown Lexington. Elaine Allen was the recipient of the 2020 Commerce Lexington Salute to Small Business Minority Business Award.
In addition to construction, Bishop's commitment to the Lexington community is vast. Bishop currently serves as a Commerce Lexington Board of Director, was appointed to the Mayor's Commission for Racial Justice and Equality in 2020, and is a long-term member and Trustee at Bethsaida Baptist Church. Bishop and the Elaine Allen team also support BMW Academy, William Wells Brown Elementary School, and the Carter G Woodson Academy through scholarship, financial support, and volunteer hours.
Bishop holds a Bachelor of Science in Mathematics and a Master of Public Administration, Human Resource Management from Kentucky State University.
Dr. Kristin Dawson
Dr. Kristin Dawson is a double-board certified Child & Adolescent Psychiatrist and Adult Psychiatrist. She is the Director of Mental Health at Wild Health, a genomics-based precision medicine company. Dr. Dawson launched the Wild Minds program at the Farm at The Kentucky Castle during the pandemic. The program engaged youth in farm-based mindfulness and creative arts experiences. She was delighted to work with Lexington Children's Theatre for a Creative by Nature series. She also began a farm-to-clinic program in partnership with the Easter Seals pediatric feeding program, providing organic produce to therapists and families. Dr. Dawson's next adventure is the launch of an integrative psychiatric practice - Expedition Mental Health - this summer.
Dr. Dawson's most exciting and fulfilling role in life is as partner to her husband, Matt and mom to Madeline (13), Avery (11), Henry (7), and Violet (5). The Dawson Family has attended countless LCT theatre camps and performances over the years. Madeline developed a passion for theater at LCT having performed in Charlotte's Web and Junie B in Jingle Bells, Batman Smells.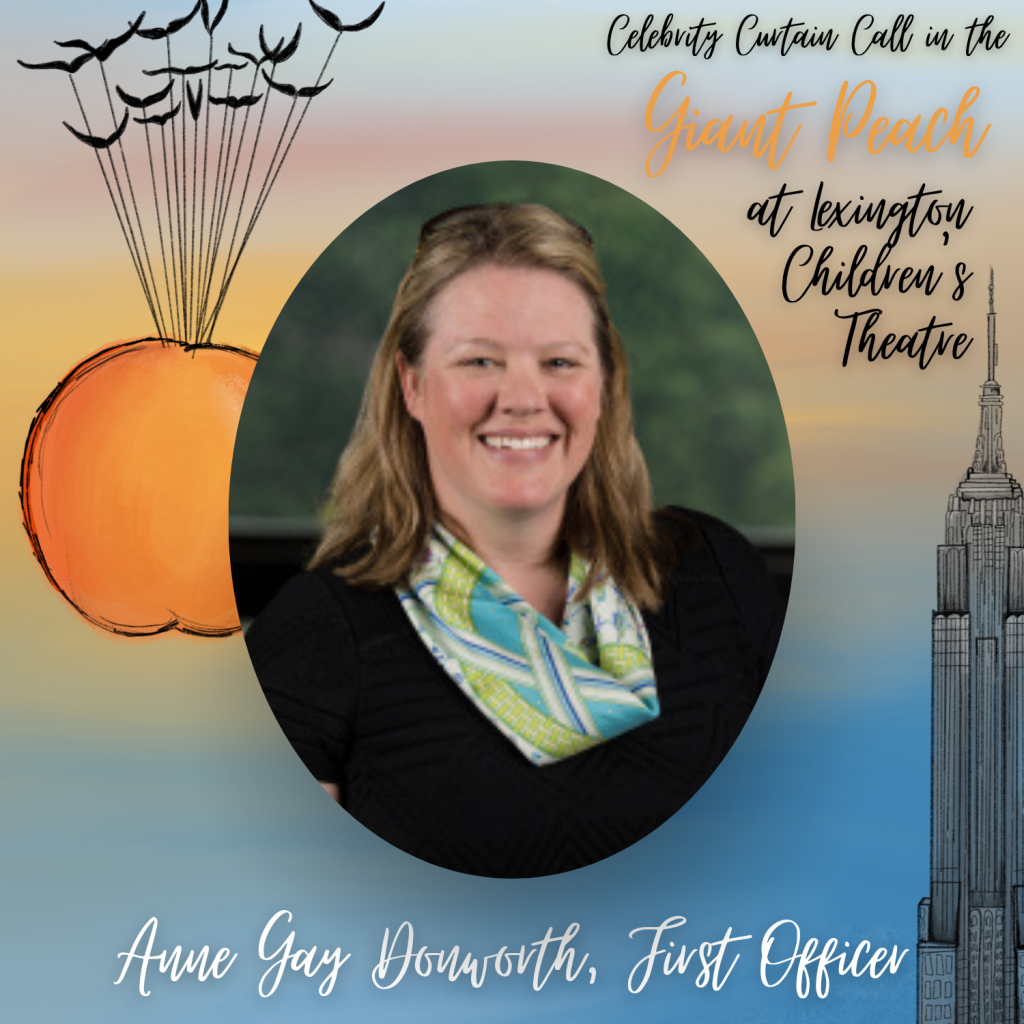 Anne Gay Donworth
Anne Gay Donworth, CFRM is committed to making our community a better place for everyone to learn, play, and grow. As the Director of Development, Marketing, and Communications for Lexington Public Library (KY), she serves on the Library's senior leadership team, manages the marketing department, and orchestrates a comprehensive fundraising and advocacy program on behalf of the Library through the Library Foundation. In addition to her professional work, she serves on numerous community boards and committees devoted to civic engagement and public policy such as the Lexington Reimagining the Civic Commons Network, Town Branch Park Partners, and the Commerce Lexington Public Policy Committee. She and her husband, Richie, founded Scarteen Stud, a thoroughbred breeding and boarding operation, in 2014 and have two daughters, Maggie and Lucy. A native Lexingtonian, she is a graduate of the University of Virginia, The Fundraising School, and Leadership Lexington who enjoys reading, writing, and playing tennis in her spare time.
Larry Forester
Larry B. Forester, Senior Vice President at Forcht Bank, Lexington, KY. Larry is native of South Carolina and is a Pikeville College graduate with a bachelor's degree in business administration with emphasis in management. His banking career started with completing a management trainee program through a large Kentucky community bank. He is a graduate of the Wisconsin Graduate School of Banking and serves on the following committees and boards: Chair Lexington Fayette County Planning Commission, University of Pikeville Board of Trustee Executive Board Member Minority Business Affairs for the Commerce Lexington, and Lexington Community Land Trust Board. Outside of working, Larry enjoys coaching sports with his two young boys Levi and Landon.
Alex Francke Sohn
Alex Francke Sohn is thrilled to be returning to the stage to support the Lexington Children's Theatre. As a young woman, Alex was heavily involved in the Lexington theatre community, attending SCAPA 4th -12th grade and participating in a variety of local productions. Her upbringing led her to start a 501(c)3, Adopt an Art, focused on bringing more arts education opportunities to youth in Lexington. She was so proud to champion arts education as her Social Impact Initiative for the 2019 Miss Kentucky Scholarship Competition, which ultimately led to an amazing two year job. Alex was so proud to serve the Commonwealth as Miss Kentucky from 2019-2021 and is the only woman to fulfill the role for more than a year, which was due to the COVID-19 pandemic. Now, Alex works in Marketing and Public Relations and relishes any chance she gets to perform at her church, Southland, or back in the community. She thanks her friends and family greatly for coming to support her in this production and all of the attendees for their presence and generosity towards LCT.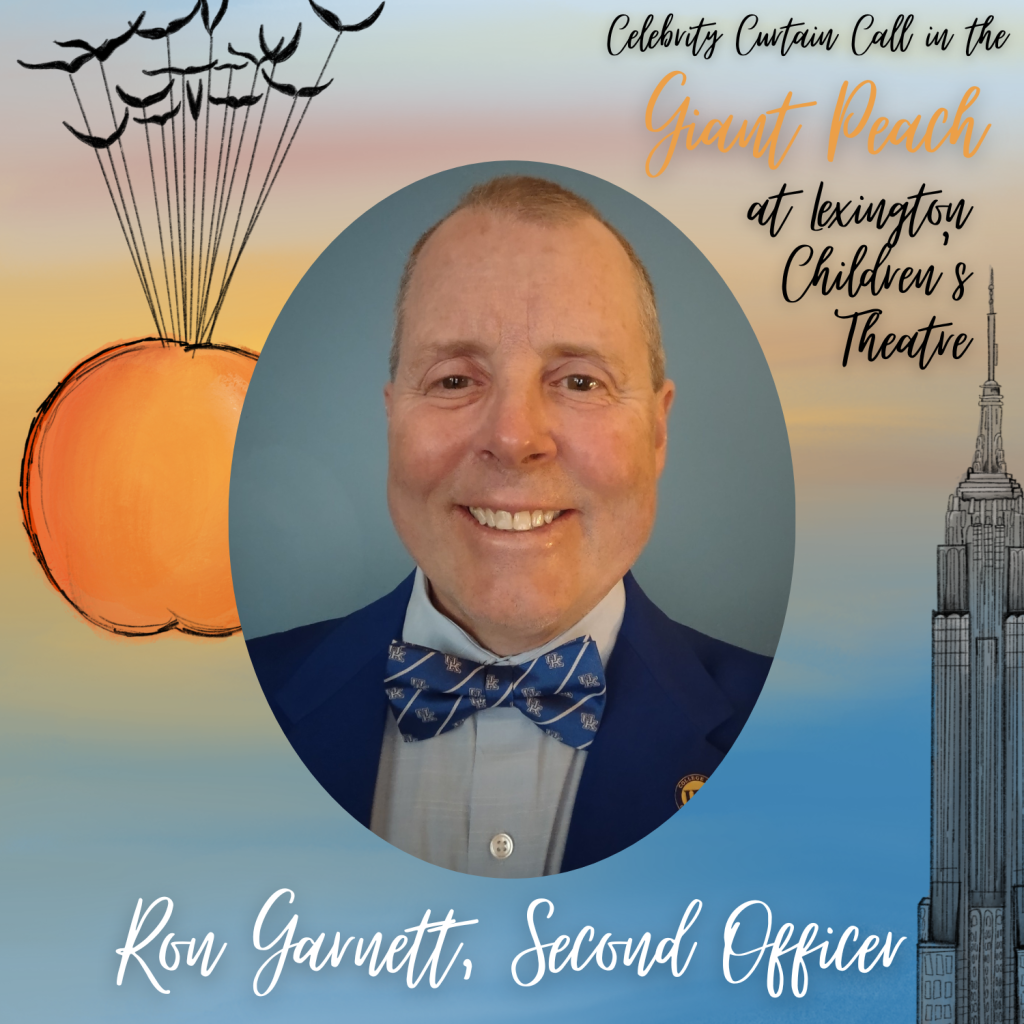 Ron Garnett
Ron is a newly retired engineering director, a husband to Kelli Garnett for almost 29 years, the father of two adult children, and Alpha to two crazy dogs. He is an avid skier, sailboat captain, scuba diver, hiker, biker, etc. and is looking forward to giving you something to laugh with/at today!
Lyle Hanna
Lyle Hanna is the President and CEO of Hanna Resource Group, founder of Best Places to Work in Kentucky, founder and Chair of Kentucky Habitat for Humanity, Vice Chair of International Habitat Board of Directors, Chair of Kentucky Chamber of Commerce, Chair of the KCTCS Foundation, President of Lexington Forum, Chair of the United Way of the Bluegrass Campaign, member of the Urban League Board, Louisville Presbyterian Seminary Board member, Chair of the Pastor Search Committee of Walnut Hill Church and member of the Mayor's Partners for Youth program. Lyle is a helping hand to many -- friend to all!
Ben Haydon
Ben Haydon is the Manager of Public Relations and Community Engagement for Goodwill Industries of Kentucky. Prior to joining Goodwill in 2017, Ben spent many years in various workforce development roles both at the local and state levels. Most recently, he served as the Director of Business Development for the Kentucky Association of Manufacturers. Ben is a graduate of the University of Kentucky with a degree in Community and Leadership Development in Public Service and resides in the Kenwick neighborhood. He is actively involved in several civic organizations and nonprofits including CASA, the Living Arts and Science Center, LexArts, Commerce Lexington Emerging Leaders of the Bluegrass, Leadership Lexington Alumni Association, Bluegrass SHRM, and more. When not working, you're likely to find Ben riding his bike around town to one of the many great outdoor patios, entertaining friends, or hanging out with his nieces and nephews.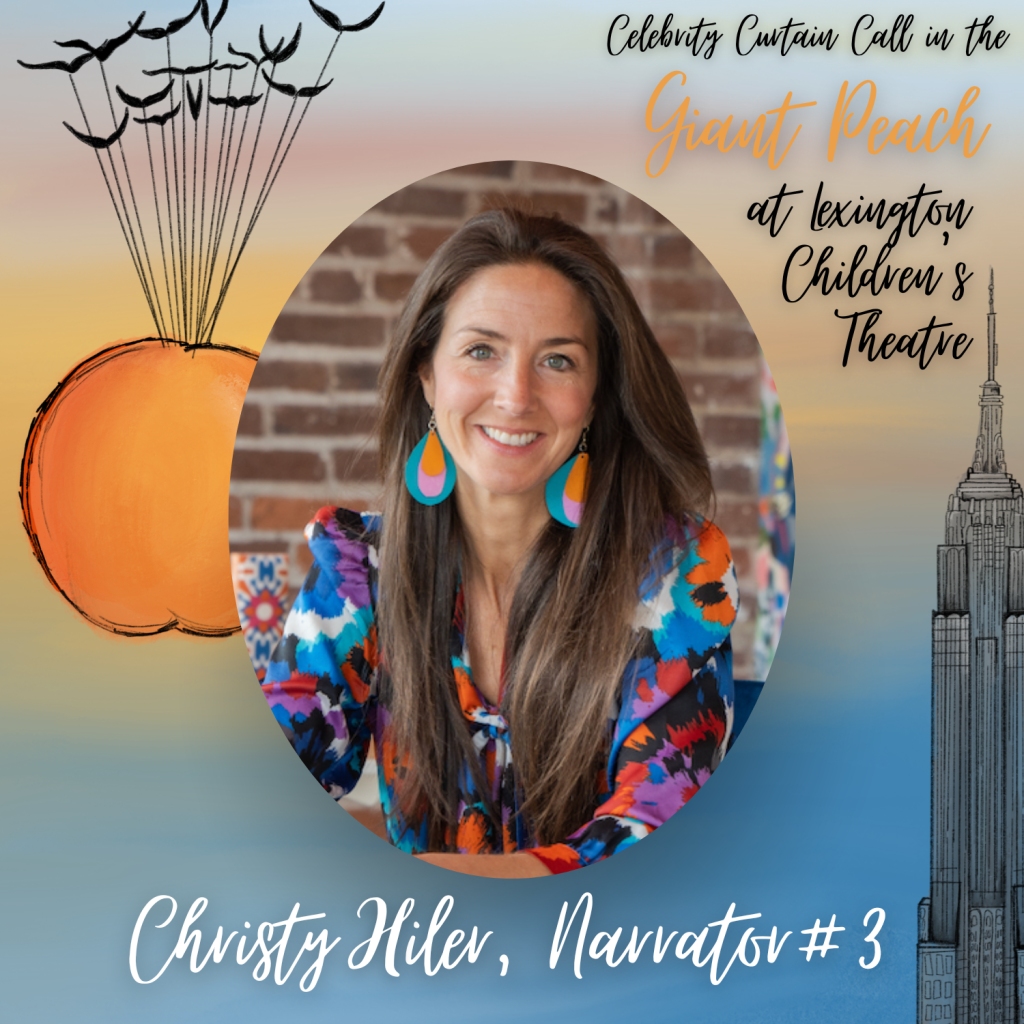 Christy Hiler
Christy Hiler is president and owner of Cornett, an independent, full-service advertising agency based in Lexington. As owner, Christy has helped raise the stature of the small agency to national and international recognition. In 2022, she was included in Adweek's Women's Trailblazers List. That same year, the agency added Busch Light and Legoland to its roster of clients. In 2021, Ad Age listed Cornett among its best small agencies, and, for the past two years, the Kentucky Chamber has listed Cornett as one of the Best Places to Work in Kentucky.
In addition to driving Cornett's vision and dramatic growth over the years, Hiler is passionate about seeing more woman-owned ad agencies. To help increase the number of women and non-binary owners she created Own It, a podcast and initiative recognizing female ad agency owners about how they came to be.
She is also one of the founding members and leaders of BLAC—a newly formed independent agency internship collective designed to bring more young Black people into advertising, preparing them to survive, thrive, and lead.
Outside of Cornett, Hiler is a mother to four wild and wonderful kids and volunteers at Common Good, Step by Step, and other Lexington area organizations dedicated to helping young people excel and achieve their goals.
Whit Hiler
Whit Hiler is the executive creative director at Cornett, an independent, full-service, female-owned ad agency proudly based in Lexington, KY. Whit has been recognized as one of Adweek's "Creative 100" and named one of the "24 Most Creative People in Advertising" by Business Insider. Digiday even pondered whether Hiler could be "The Most Talented Creative in America." His work has been featured on NPR, USA Today, The New York Times, Adweek, Adage, Buzzfeed, The Wall Street Journal, LA Times, Fast Company, CNN, and the list goes on.
Outside of Cornett, Whit is a partner in Kentucky for Kentucky, a modern-day souvenir shop of entertaining clothes and quality goods promoting his beloved home state. He is also one of three advertising pros responsible for the creation of Cocaine Bear, the legendary Kentucky mascot which led to the 2023 Universal Pictures movie release of Cocaine Bear. Whit lives in downtown Lexington with his wife Christy, their four children and their dog Judy.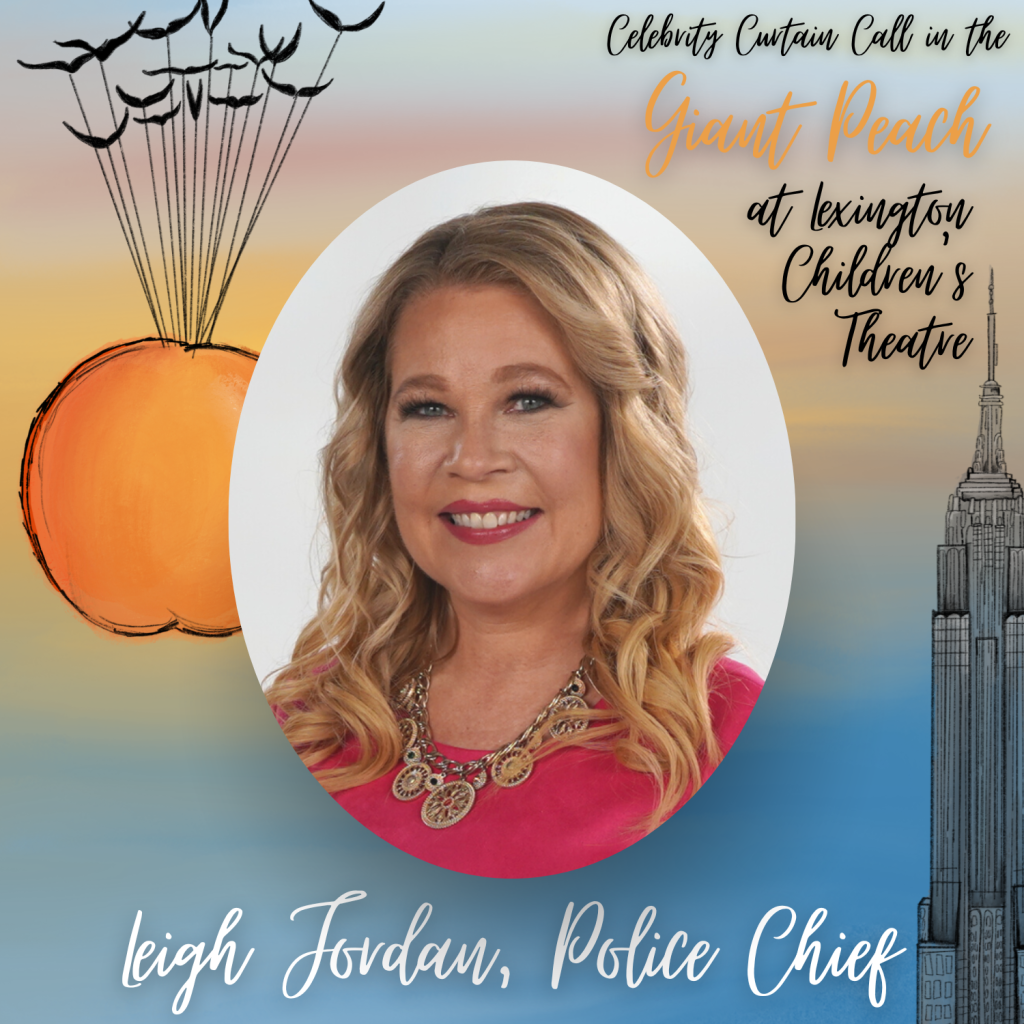 Leigh Jordan
Tamara Schneider and Leigh Jordan are lifestyle hosts of Live from Chevy Chase that launched on March 27. Lifelong best friends and Lexingtonians, they started a blog 5 years ago called the KY Taste Buds and have been discovering all the Bluegrass has to offer and sharing their experiences first on a podcast, then as on-air DJs on KISS96.9FM, and now on TV.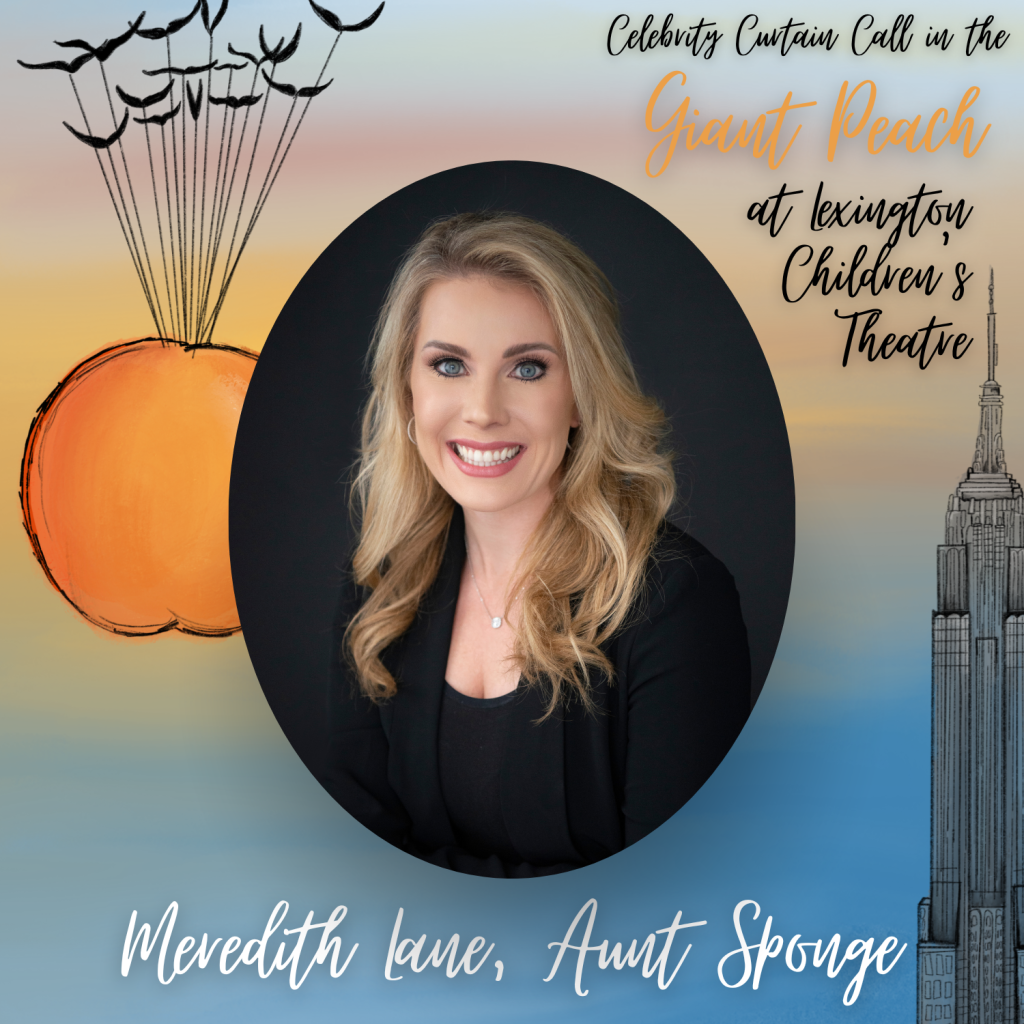 Meredith Lane
With a proven track record of marketing homes and getting them #SOLD with The Lane Team at Bluegrass Sotheby's International Realty, Meredith has been internationally recognized by The National Association of Realtor's Realtor Magazine as a 30 Under 30 award winner (the first ever in Lexington!) and locally, as a Lexington Young Professional Association's Rising Star. Meredith is all about promoting businesses she believes in and showcasing Central Kentucky as a top location to live and work is one of her favorite things! Meredith is community and business-minded, actively supporting the arts and previously serving on the board of the Lexington Dream Factory, The Lane Report, Young Realtors of the Bluegrass, and The Bluegrass Charity Foundation. She is mom to Lane (a sweet and fun 4-year-old) and pet mom to Brady (yellow Labrador) and Mio (a gray kitty). In addition to real estate, Meredith owns Cave Run Cabins and Cave Run Lodge, short term vacation rental properties, in Morehead, Kentucky near Cave Run Lake. She's excited to take the stage for a night of fun and fundraising with James and the Giant Peach!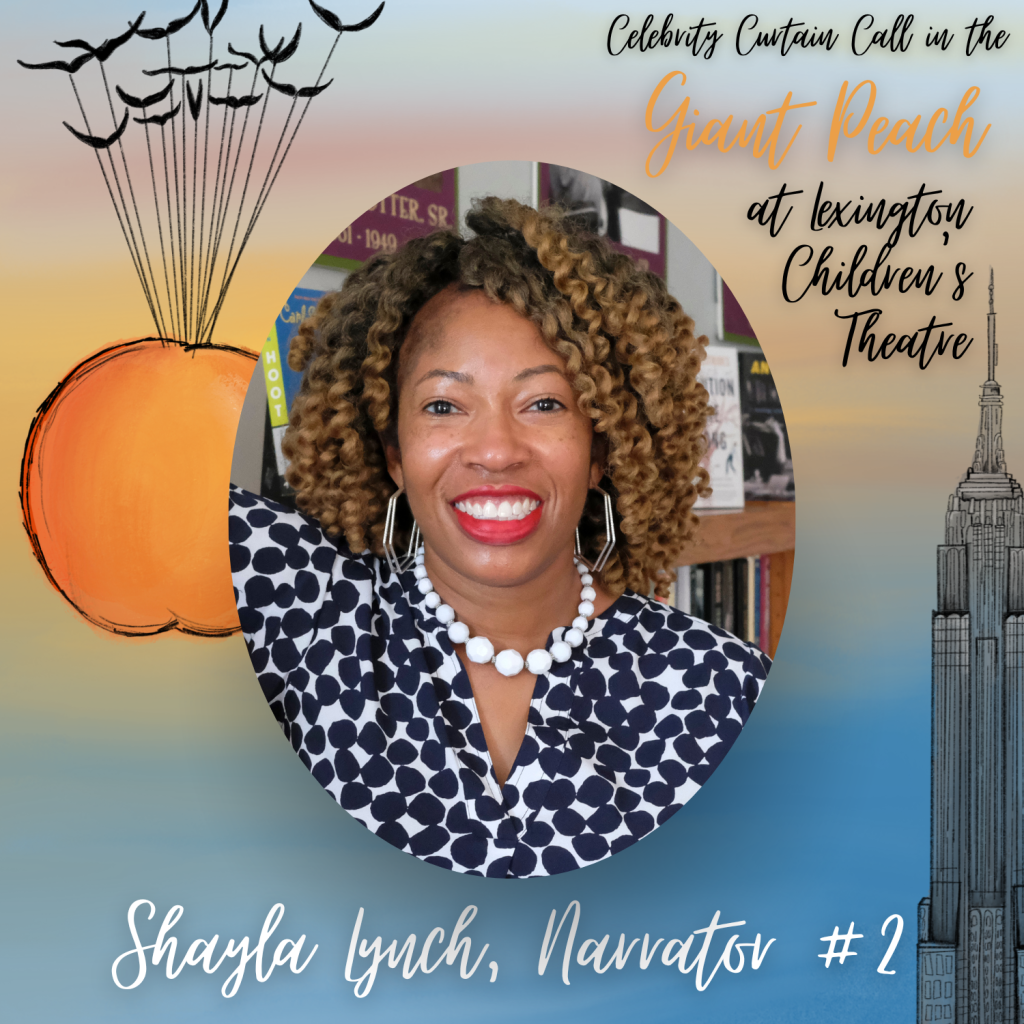 Shayla Lynch
Ms. Shayla Lynch (She/Her/Hers) is a proud native of Hopkinsville, Kentucky and is a 1997 graduate of Hopkinsville High School. Ms. Lynch is a 2001 graduate of Centre College in Danville, Kentucky where she earned Bachelor of Arts degrees in English and Government, and she is also a 2004 graduate of the Louis D. Brandeis School of Law at the University of Louisville where she earned a Juris Doctorate degree.
After law school, Ms. Lynch began her professional career with the Lexington Fair Housing Council, Incorporated. For 15 years, Ms. Lynch fought for housing equality for all Kentuckians.
Thereafter, Ms. Lynch proudly served as the Executive Director of Ampersand Sexual Violence Resource Center of the Bluegrass, Incorporated. At Ampersand Ms. Lynch led a dynamic team of staff, staff advocates and volunteers as they provided services in seventeen Kentucky counties to survivors of sexual violence and their families.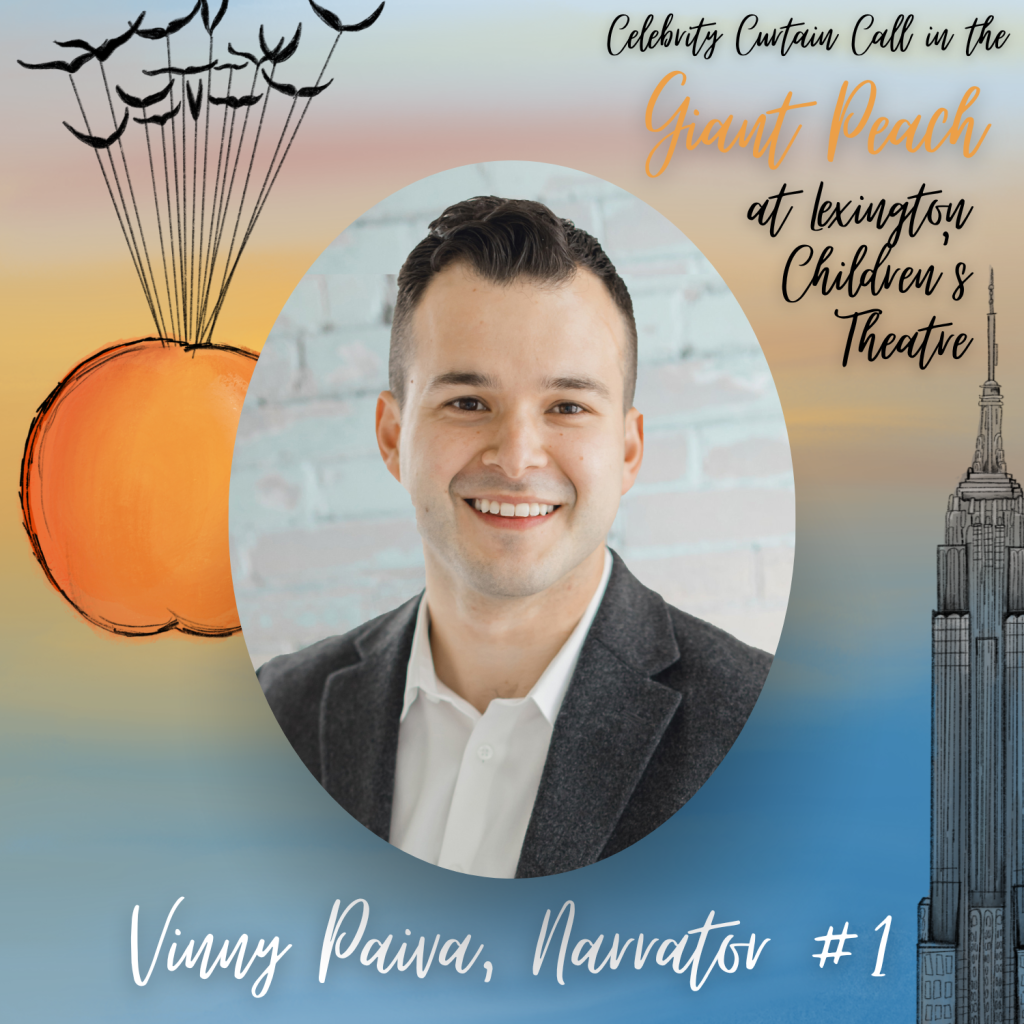 Vinny Paiva
Vinny Paiva was raised in Lexington, Kentucky, and is a 2013 graduate of Transylvania University. Fluent in Portuguese and proficient in Spanish, he has worked in international sales and business development and also lived abroad doing so. Today Vinny works for the local real estate brokerage Block + Lot where he specializes in commercial real estate sales and leasing.
In his free time Vinny enjoys playing soccer, volleyball, and spending time with his friends and family.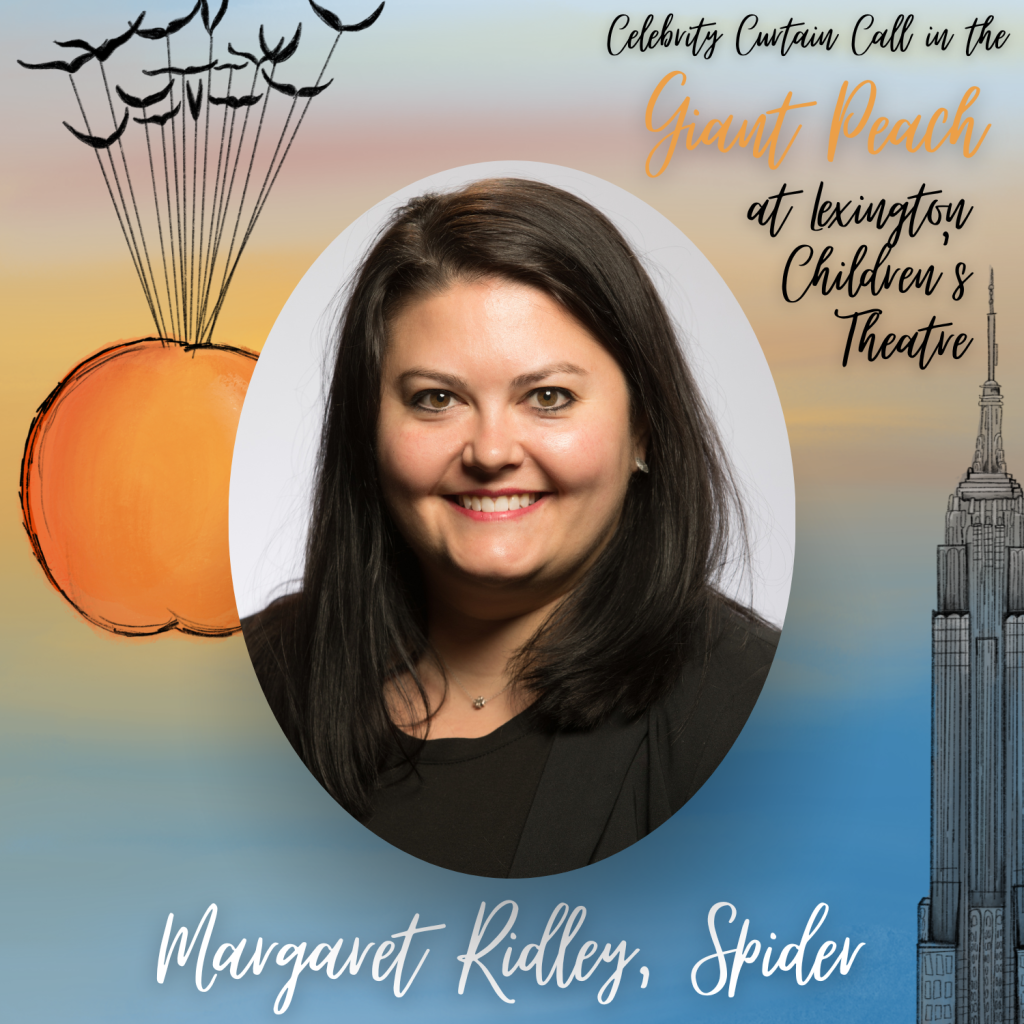 Margaret Ridley
Margaret Ridley manages external partnerships with Fortune 500 companies, national trade associations, and large non-profit funders for The Council of State Governments.
Her professional background is in economic development, and she has worked on workforce development issues, infrastructure projects, and business retention and job expansions. She also previously oversaw a tourism program. Most recently, Margaret served as vice president of business support for Kyndle, a joint chamber of commerce and economic development agency in Henderson, Kentucky.
Margaret attended Samford University in Birmingham, Alabama, where she earned a degree in history. She graduated from Eastern Kentucky University with a master's degree in public administration. She is a graduate of Leadership Lexington and the Henderson Leadership Initiative. In 2011, she received the Lexington Young Professional Association's Rising Star Award.
In her spare time, Margaret enjoys traveling the world, playing games with her with her nieces and nephew, and hosting friends for dinner.
Tamara Schneider
Tamara Schneider and Leigh Jordan are lifestyle hosts of Live from Chevy Chase that launched on March 27. Lifelong best friends and Lexingtonians, they started a blog 5 years ago called the KY Taste Buds and have been discovering all the Bluegrass has to offer and sharing their experiences first on a podcast, then as on-air DJs on KISS96.9FM, and now on TV. Tamara also is co-owner of Shine Pilates Lex located on Euclid Avenue.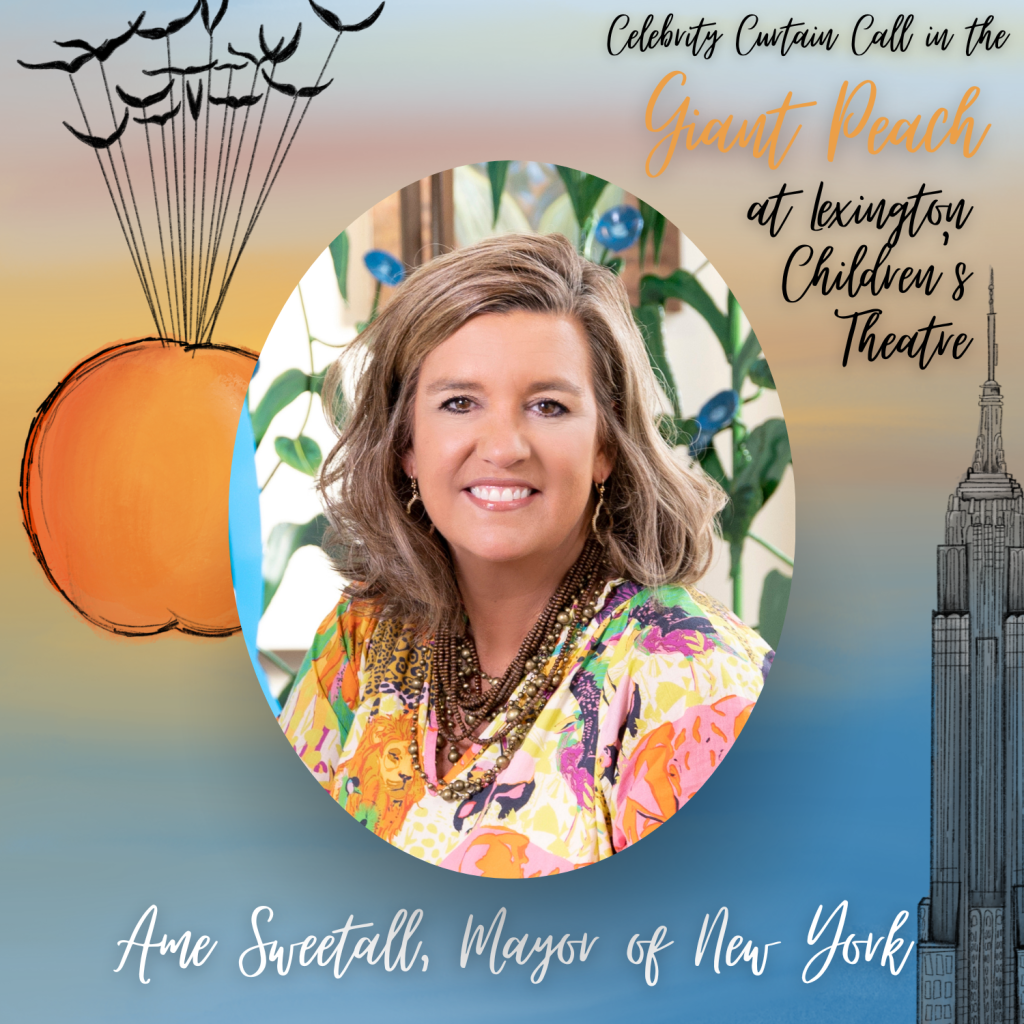 Ame Sweetall
Ame Sweetall has dedicated the "twilight" of her professional career to arts and community leadership. Joining LexArts during the leadership transition, Sweetall held the Interim position in February 2020 and then transitioned to the permanent President and CEO in October of that year. Under her leadership, LexArts has been successful in outpacing the fundraising trends during and coming out of the pandemic, acquired a permanent home for the arts in downtown Lexington, increased local, state and federal funding, and led community-wide arts initiatives and advocacy.
Sweetall brings a lifetime of nonprofit passion coupled with a strategic business focus to LexArts. Included in this career history is business ownership and management of an integrated marketing and consulting firm. With a background in nonprofit leadership and fund development, Ame has held multiple transition interim positions leading a staff and boards of directors. Ame served for 10 years in the Office of Fund Development at the Kentucky Children's Hospital and University of Kentucky Pediatrics running multiple capital campaigns and statewide annual campaigns and events.
Sweetall is a long-time Lexingtonian and is in love with this beautiful city and region of Kentucky. She and her Kentucky-transplant husband Dave live in the Lansdowne neighborhood of Lexington and are the parents of two grown children, Annabelle and Jack.
Dr. Serenity Wright
Dr. Serenity Wright serves as the inaugural leader for the Social Innovation unit within UK Innovate at the University of Kentucky. After completing a Masters Degree in Curriculum and Instruction, Dr. Wright taught and served as an academic and behavior interventionist in a public school system for many years. Dr. Wright then earned her doctorate from the University of Kentucky in Policy, Measurement and Evaluation. Dr. Wright employs a hard science approach through a lens of cultural competency for her theoretical orientation. She is passionate about advocating for, and the expansion of, equitable access for resources and opportunities. She has partnered to serve and support several organizations across the state, and nationally, in their work to expand and sustain their impact to their constituents. Dr. Wright has served on several community boards and is appointed to the inaugural Mayor's Commission for Racial Justice and Equality.
Silent & Live Auction Packages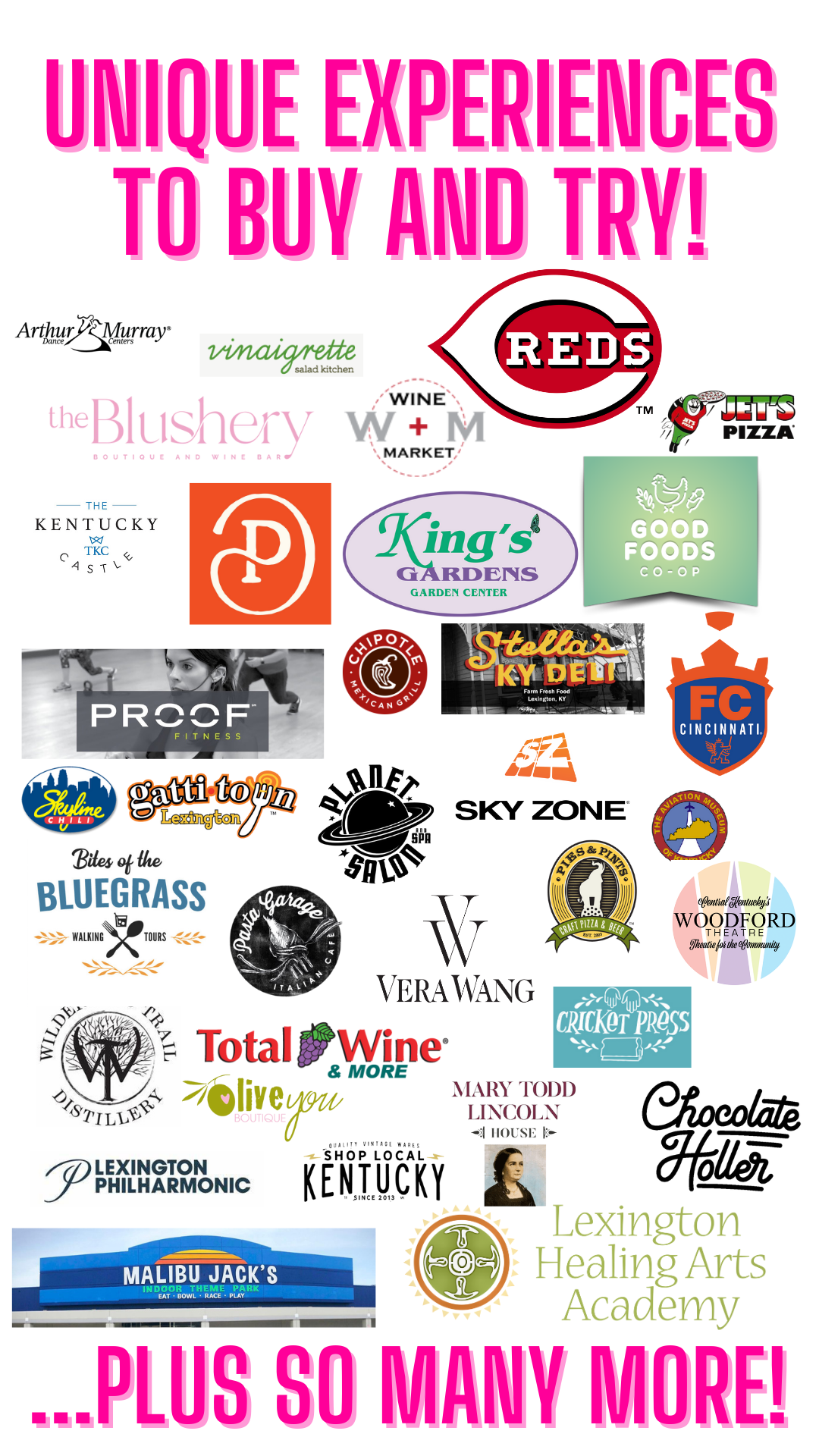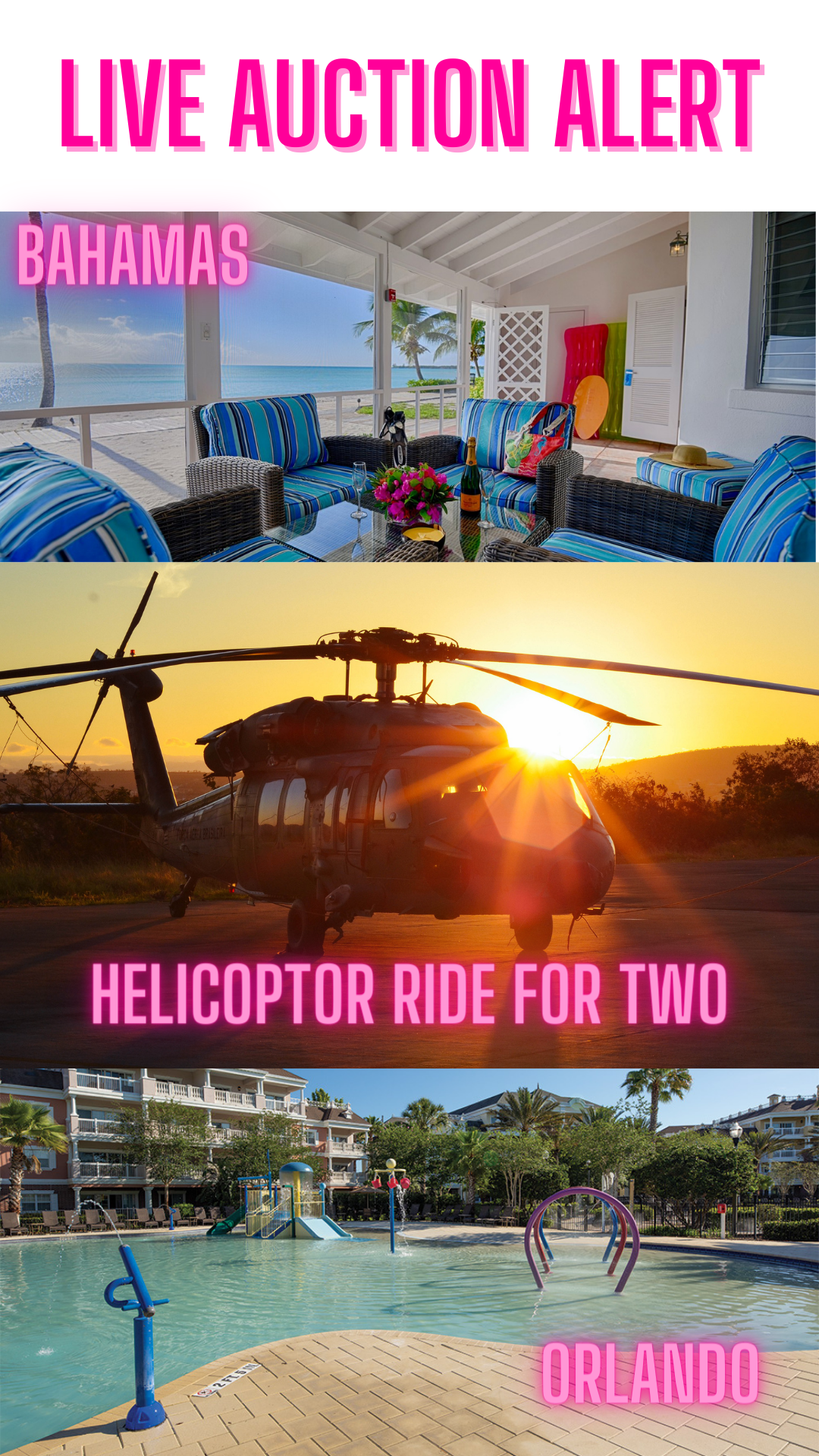 Thank you to our Silent Auction Donors!
21C Lexington, A Cup of Commonwealth, Agave and Rye, Alumni Hall, Anna Rose Arts, Arthur Murray Dance Studio, Atea Salon, Aviation Museum of Kentucky, Bella Rose, Big Ass Fans, Bites of the Bluegrass, Blanton's Single Barrel Bourbon, Bluegrass Adventures, Bluegrass Tours, Bluestone Landscaping, Bobby & Cheryl Taylor, Bourbon n' Toulouse, Bricks & Minifigs, Carl Myers Boutique, Carnegie Center, Carpet One, Centered & Lexington Salt Cave, Chipotle, Chocolate Holler, Churchill Downs Incorporated, Chuy's Tex-Mex, Cincinnati Arts Association, Cincinnati Ballet, Cincinnati Zoo, Cinemark Movies 10, Coles 735 Main, Connor Query Art, Costco, Crayola Experience, Cricket Press, Equus Run Vineyards, Ethereal Brewing, Explorium of Lexington, Eye of the Needle, FC Cincinnati, Good Foods Co-op, Half Price Books, Lyle & Mary Diane Hanna, Harvey's Bar, Heine Brothers Coffee, High on Art and Coffee, Hilton Lexington Downtown, Holiday World, House, J. Render's Southern Table & Bar, Jason's Deli, Kendra Scott Jewelry, Kenmark Optical, Kentucky Horse Park, Kentucky Theatre, Kings Island, King's Gardens, Let's Roam, LEXRage, Lexington Healing Arts Academy, Lexington Ice Center, Lexington Philharmonic, Lexington Tennis Club, Little English, LiveWell Fitness, Maker's Mark Malibu Jacks, Maple & J, Mary Todd Lincoln House, Olive You Boutique, Pasta Garage, Pegasus Distilled Tours, Pies and Pints, Pioneer Playhouse, Planet Salon, Pomegranate Inc., Proof Fitness, Cassandra Hensley, Ramsey's, Savane Silver, Seeds & Saplings, Shaker Village of Pleasant Hill, Shelia Bayes Fine Jewelers, Shop Local Kentucky, Skyline Chili, SkyZone, Sterling Hot Yoga Works, Taft Museum of Art, Talon Winery, The Blushery, The Kentucky Castle, Cave Run Cabins & Lodge, The Little Gym, The Stephen Foster Story, Tito's Handmade Vodka, Tony's Steaks and Seafood, Total Wine, UK Art Museum, Vinaigrette, Wild Turkey, Wilderness Trail Distillery, Wine & Market, Wise Bird Cider Co., WonderWorks Orlando, Woodford Theatre, Worlds Apart
Bourbon Toss
Visit the Learning Stage on the second floor to play our Bourbon Toss game! Pay $35 and you are guaranteed to win a bottle valued at $20 to $60!
*PLEASE do not purchase a Bourbon Toss Ticket until you see the bourbon toss attendant in the Learning Stage.
Elizabeth Barrera, Dinsmore & Shohl
Resa Browning, Just the Wright Touch/Seeds and Saplings
Candra Bryant, Hanna Resource Group
Caroline French (Treasurer), Bank of the Bluegrass
Nancy Fulks, Community Volunteer
Jason Goh, State Farm
Ty Hendrickson, Inovautus Consulting
Michael Kunjoo, Wilson & McQueen, PLLC
Ann-Phillips Mayfield (Past President), LRC (Lexington's Real Estate Company, LiveWELL Training Club)
Mattie Morton, Exhilarating Inc.
Britney Moughamian (Secretary), Community Volunteer
Michael Overstreet, Lexington Leadership Foundation
Kelli Parmley (Development Chair), Lexington Public Library
Matthew Parsons, Stoll Keenon Ogden PLLC
Kaelyn Query, Lexington Event Company
Catherine Salsman, Paragon Wealth Management
Melia Schmidt, Schmidt Homeschool
Miranda Scully, Fayette County Public Schools
Kevin Sisler (President), University of Kentucky
Shannon Skeeters, Ball Homes
Shericka Smith, Fayette County Public Schools
Amy Stout (Operations Chair), Commerce Lexington, Inc.
Melissa Thompson, D&D Machinery Movers & Millwrights Inc.
Whit Whitaker, Lexington-Fayette NAACP
Dominique Wright (Governance Chair), Lexmark International Inc.
Honorary Board
Heather Barron, Ball Homes
Jane Fraebel, Community Volunteer
Debra Locker Griffin, Locker Public Relations
Susan Herren, Community Volunteer
David Kidd, PNC Bank
Eric Lycan, Embry Merritt Womack Nance PLLC
Valerie Marshall, Fifth Third Private Bank
Laurel Raimondo Martin, Junior Achievement of the Bluegrass
Cory Reitz, r + r CPAs, PSC
Jim Richardson, Morgan Stanley
Lori Street, LS Advisor Group
Thank you to our Sponsors
Even MORE ways to Support LCT
If you'd like to learn more about what we're doing to help our community, and how YOU can help, please check out our IDEAs and Commitments page on our website or reach out to our staff at emcguire@lctonstage.org. #LCTFamily #GreenCheckLex #CelebrityCurtainCall
We couldnt have done it without you
Without the support of the following individuals, this night would not have been possible:
Halfhill Auction Group, Nathan and Tempa Hohman, Sally Horowitz Photography, Image360, Mahan Multimedia, Jay and Amy Harris, Alma Kajtazovic, Providence Montessori Student Volunteers, Lavaun Lloyd Thompson, Krystal Pope Courtney Sue Mulford, Jomary Pena, Makenzie Shimko, and Vivian Snipes.
Thank you to our Major Contributors