"Creative, conceptual productions that capture the imaginations of your students while addressing national core content standards… AND all of this with a price tag that doesn't send shivers down your spine!"
‐ Bradley Downall, Director,
Glema Mahr Center for the Arts; Madisonville, KY
---
Founded in 1938, Lexington Children's Theatre (LCT) is a fully professional non‐profit theatre that produces imaginative and compelling theatre experiences for young people and families. For over thirty years, our touring productions have been bringing live theatre to schools, libraries, community centers, and performing arts centers across the nation.
Our Touring Company is designed to be compact and flexible, with minimal set-up and strike time required. We can present multiple performances in a day and travel with three to four performers. Our performances are 45 to 70 minutes long (depending on the show) and the company offers question and answer sessions following each performance. Access to study guides and other educational support materials are provided and are also available on the Play Guides page.
Every production available for tour is also produced for our Main Stage season in Lexington. Extensive production support and marketing materials are available from our knowledgeable staff.
Learn More about LCT On Tour
Download our Tech Rider
https://www.lctonstage.org/wp-content/uploads/2022/09/Tour-Pricing-Sheet.pdf
Learn more about our touring performances here: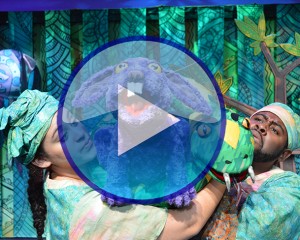 To book a touring performance for your venue:
Contact Helen Killius, Marketing and Sales Manager, at sales@lctonstage.org.
---
Learn more about our upcoming touring productions:
On Tour September – December, 2023
The Reluctant Dragon

Based on the story by Kenneth Grahame
Adapted for the stage by Jim Geisel
This adaptation of the Kenneth Grahame classic is a charming tale of an unlikely friendship. In a little English town, the villagers are shocked and terrified when a dragon moves into a nearby cave. When one young boy decides to befriend the dragon instead, he learns that this dragon is a peace-loving, poetry-spouting fellow who would much prefer a cup of tea to a battle. So when Saint George arrives to slay the creature, the boy must think quickly to save his new friend and help the villagers learn to be better neighbors.
Recommended for: Ages 4 and up / Grades PreK – 3rd
Curricular Connections: Adaptation, Fairy and Folk Tales, Predjudice, Friendship, Language Arts
Run Time: Approximately 45 minutes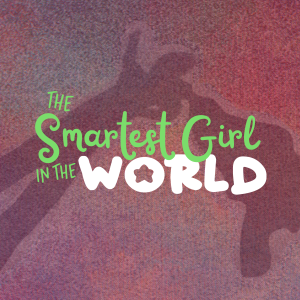 The Smartest Girl in the World

By Miriam Gonzales
They've got a plan. Leo and Lizzy Martinez want to be the smartest kids in the world! The first step in the plan–Leo will win the local TV kids' quiz show. But when their parents refuse to let him join the quiz team, Lizzy learns there's something deeper driving Leo–something that makes life that much more challenging and unpredictable for her brother and her family. Lizzy is determined to grow up, give up her dreams, and rescue the plan to see it through. Along teh way, she and Leo discover that it takes more than being serious and "smart" to save a family and one another.
Recommended for: Ages 8 and up / Grades 3rd-8th
Curricular Connections: Teamwork, Determination, Immigration, Family Relationships, Life Challenges
Run Time: Approximately 65 minutes
---
On Tour February – May, 2024
Devon's Hurt

Written by Laurie Brooks
Eight-year-old Devon is having a terrible day. His mother yelled at him, his teacher thinks he's a pain, and his classmate Adam punched him. Finally, Devon has a fight with his best friend, Stephanie. Suddenly, the closet door creaks open and out stumbles The Hurt who won't go away. Although Devon tries to ignore his Hurt, then push it back into the closet, it is only when he accepts The Hurt that things begin to get better. Devon's Hurt shares a beautiful message about navigating big feelings, resolving conflicts, and being a friend in a way that's funny, engaging, and understandable for your youngest audience members.
Recommended for: Ages 5 and up / Grades K – 5th
Curricular Connections: Dealing with Emotions, Friendships, Kindness, Conflict Resolution
Run Time: Approximately 60 minutes
Keeping Mr. Lincoln

By Sandra Fenichel Asher
At the moment of President Lincoln's death, Secretary of  War Edwin Stanton announced, "Now he belongs to the ages." This play celebrates Lincoln's life through his own words and those of people who knew him. While he was one of the most significant and profound individuals in American history, there is so much we do not know about the man himself. What drove him? What inspired him? What fed and supported his remarkable journey? Though we can never fully know the answers to those questions, we "keep" Mr. Lincoln by continuing to explore them. This play is dedicated to doing just that.
Recommended for: Ages 8 and up / Grades 3rd – 8th
Curricular Connections: U.S. History, U.S. Presidency, Biography, Democracy, Leadership
Run Time: Approximately 60 minutes
---
For more information and to book a touring performance for your venue:
Contact Helen Killius, Marketing and Sales Manager, at sales@lctonstage.org.