"Creative, conceptual productions that capture the imaginations of your students while addressing national core content standards… AND all of this with a price tag that doesn't send shivers down your spine!"
‐ Bradley Downall, Director,
Glema Mahr Center for the Arts; Madisonville, KY
---
Founded in 1938, Lexington Children's Theatre (LCT) is a fully professional non‐profit theatre that produces imaginative and compelling theatre experiences for young people and families. For over thirty years, our touring productions have been bringing live theatre to schools, libraries, community centers, and performing arts centers across the nation.
Our Touring Company is designed to be compact and flexible, with minimal set-up and strike time required. We can present multiple performances in a day and travel with three to four performers. Our performances are 45 to 70 minutes long (depending on the show) and the company offers question and answer sessions following each performance. Access to study guides and other educational support materials are provided and are also available on the Play Guides page.
Every production available for tour is also produced for our Main Stage season in Lexington. Extensive production support and marketing materials are available from our knowledgeable staff.
Learn More about LCT On Tour
Download our Tech Rider
Download our Pricing Sheet
Learn more about our touring performances here: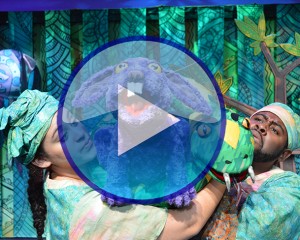 To book a touring performance for your venue:
Contact us at sales@lctonstage.org.
---
Learn more about our upcoming touring productions:
On Tour September – December, 2022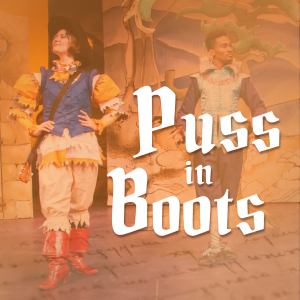 Puss in Boots
Adapted for LCT by Jeremy Kisling
Some say that a cat is just a cat, but this feminine feline knows she is much more than that! With nothing but a song, her clever mind, and a fabulous pair of boots, Puss sets out to find her way in the world while making a better life for herself and her friend Henry. Follow this fancy cat on a journey of imagination, adventure, and true friendship in LCT's original adaptation of the classic fairy tale.
Recommended for: Ages 4 and up / Grades PreK – 3rd
Curricular Connections: Adaptation, Fairy and Folk Tales, Language Arts, Friendship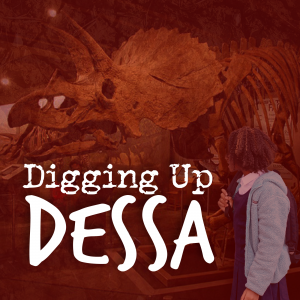 Digging Up Dessa

By Laura Schellhardt
Dessa is a modern-day 12-year-old with no shortage of mysteries to solve and fossils to find. But in the aftermath of her father's death, this smart, funny young scientist is struggling to overcome her grief and anger at all the changes in her world. Dessa's unlikely comfort comes from a remarkable new friend, one only she can see and hear – Mary Anning, the 19th-century paleontologist. But why is Mary's portrait not on the museum wall alongside those of her male counterparts? Dessa decides that she's going  to fight to earn Mary the respect she deserves. With help from her new classmate and once-rival, Nilo, Dessa unearths secrets of the past and present – for Mary's legacy and her own way forward.
Recommended for: Ages 9 and up / Grades 4th-8th
Curricular Connections: Paleontology, Women's History, The Scientific Method, Friendship, Responsibility, Dealing with Grief
---
On Tour February – May, 2023
Anansi the Spider

Written by Jeremy Kisling
Based on the traditional Anansi Tales
The winds blow, the fireflies glow, and a trickster spider knows just how to get what he wants. But will Anansi stick to his embellished stories of adventure and danger or will he discover that the truth may serve him better? YOU get to help the African savanna come to life in this interactive tale adapted for the stage by LCT's Jeremy Kisling.
Recommended for: Ages 6 and up / Grades 1st – 5th
Curricular Connections: African/Caribbean Folklore, Trickster Tales, Honesty
The Legend of John Henry

Adapted by Larry and Vivian Snipes
I'll die with this hammer in my hand, Lord, Lord –
I'll die with this hammer in my hand.

It was the age of steel drivers, telegraphs, and great coal steamers chugging along the rails. The tracks of The Transcontinental Railroad were being laid down faster than you could shake a stick at them – and John Henry knew he had to follow those tracks to his destiny. But when a new invention threatens to take his livelihood and those of all his steel-driving companions, he decides it's time to take a stand. The race is on between man and machine, and John Henry is committed to the very end – even if it means making the ultimate sacrifice.
Recommended for: Ages 8 and up / Grades 3rd – 8th
Curricular Connections: Legends, Folk Tales, Music, African-American Literature & Culture, U.S. History, The Industrial Revolution